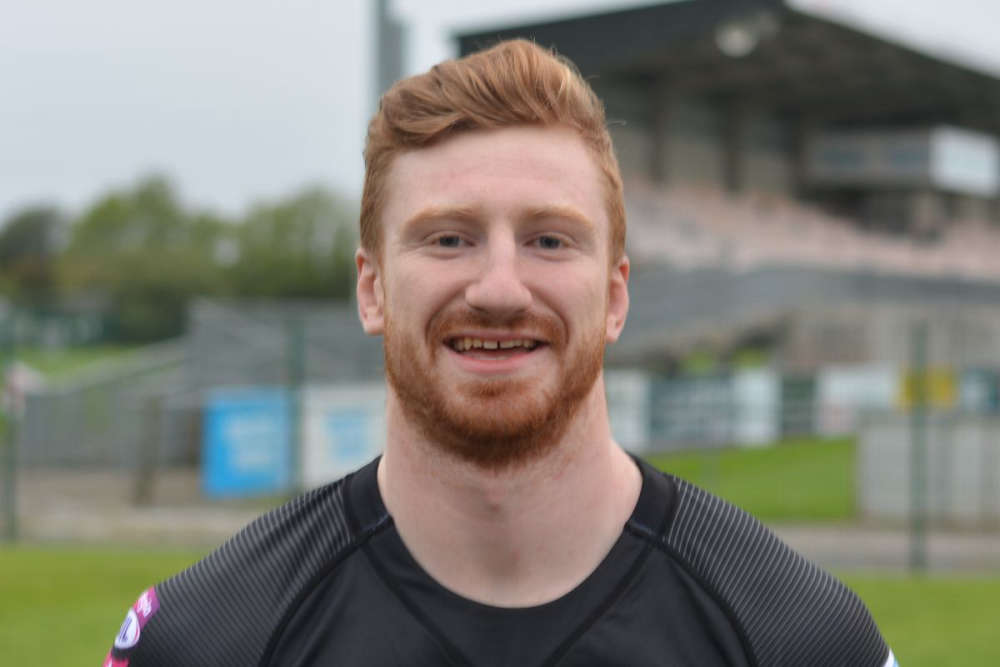 Including details of the club captain for the upcoming season.
EVAN GALVIN has been named as Senior Captain of Buccaneers RFC as the rugby season builds up. Galvin was selected to skipper the Pirates last year but, due to the pandemic, that season was aborted with the team having played just two Connacht League fixtures.
Backrower Galvin has come up through the club's underage ranks and is a hard-working and dedicated member of the squad. His on-field endeavours are never less than 100%. He was a member of Buccs four in a row Connacht Senior League winners 2015/16 to 2018/19, a period when the midlanders also captured two Connacht Senior Cup trophies.
The Galvin family have a lengthy association with rugby in Athlone including his uncle Leo who was the club's first home-based player to play Senior rugby for Ireland in 1974. Leo too captained the Athlone club of which he was later President and he also served as Connacht President in 2002/3. Evan's younger brother Fergus is also in Buccaneers Senior squad this season.
Evan's highly committed and honest approach make him a popular choice as captain and we wish him and the team every success this season.
JUNIORS & U-20's in action on Sunday
Buccaneers Juniors head west on Sunday where they face NUIG in Pool 1 of the Cawley Cup at Dangan. This Buccs side is youthful and exuberant and they will be hoping to build on their winning start against Monivea. The Students, however, will be keen to get that winning feeling too having lost their opening encounter 31-24 at Castlebar. It seems a lively and entertaining affair is in prospect following the 2.30 p.m. kick off.
Buccaneers U-20's are also in action in Galway on Sunday when they commence their season with a tricky assignment away to Corinthians as the teams bid for ranking in the forthcoming Leinster League. The young Pirates have had no fixture yet but many of their players have got game time in recent Senior and Junior matches. Hopefully, Niall Quinn's charges will hit the ground running.
BUCCS PLAYERS IN INTERPROS
BUCCANEERS had a sizeable contingent of players involved on various Connacht squads at the weekend. Faith Oviawe came on as a replacement I the Womens interpro which Connacht narrowly lost to Leinster. Doon lady Michelle Claffey scored a brace of tries to secure victory for the visitors while Athlonian Fiona Scally also played for Connacht.
Eloise Clarke and Ivana Kiripati played on the U-18 Girls team against Leinster while four young Buccs were on the U-18 Youths squad --- Dylan Bolger, Charlie Byrne, Robbie Byrne and Oisin Dolan. Aaron Burke, Lorcan Fallon and Adam Nash featured on the province's U-19 squad of which Luke Balsiger is also a panellist.
The future looks bright at Buccaneers so well done to all these young players.
50/50 DRAW
ELLEN BYRNE wins €168 in this week's Buccaneers RFC 50/50 Draw. Well done to her and also to our club captain Evan Galvin who sold the winning entry!
CONGRATULATIONS
Congrats and best wishes for the future to Sean Byrne and his bride Ali who got married last Friday.