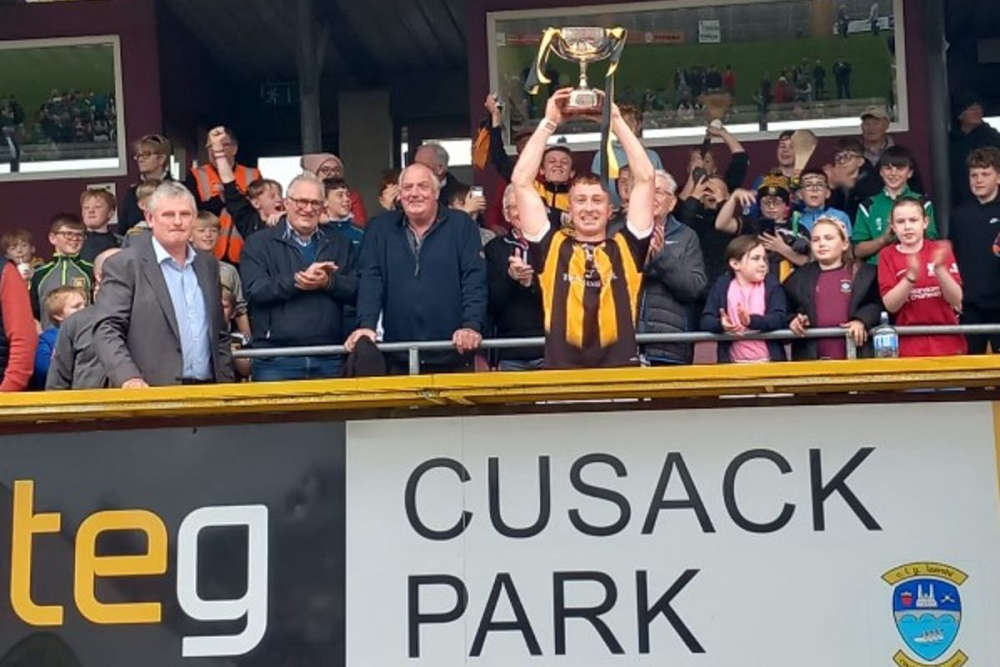 Castletown Geoghegan win in Westmeath after being defeated in three consecutive senior finals.
The difference was one goal in 2019, a goal after extra-time in 2020, and last year the Castletown Geoghegan lost the senior hurling championship by 3 Raharney points.
In 2022 the difference was five points, in favour of Castletown.
From early on it appeared they weren't to be denied.
Niall O'Brien was metronomically reliable for scores, the Castletown forward landed five from frees and three from play.
Luke Loughlin and Anthony Price were among the points for Clonkill but their 15 wides will be reflected upon with regret.
Unbeaten in their run to the decider, Pat O'Toole's side lacked the desperate drive of a team on the brink.
A fourth straight final defeat for Castletown would have had existential aspects to it.
Many post-match plaudits were reserved for the second have performance of player of the match, David O'Reilly.
His three second half points were evidence of his development through the campaign and through a game he seemed to enjoy more with each passing minute.
Alan Mangan has had some great days in a Westmeath shirt as a footballer, as the hurling manager of Castletown Geoghegan he's produced something comparable for the club and their members and fans.
Speaking after the game he told Gerry Russell it's been a tough journey:
Niall O'Brien has been a reliable performer in the past for the club and delivered a nerveless 8 points on the way to victory.
He says the past defeats make their success significantly more enjoyable: