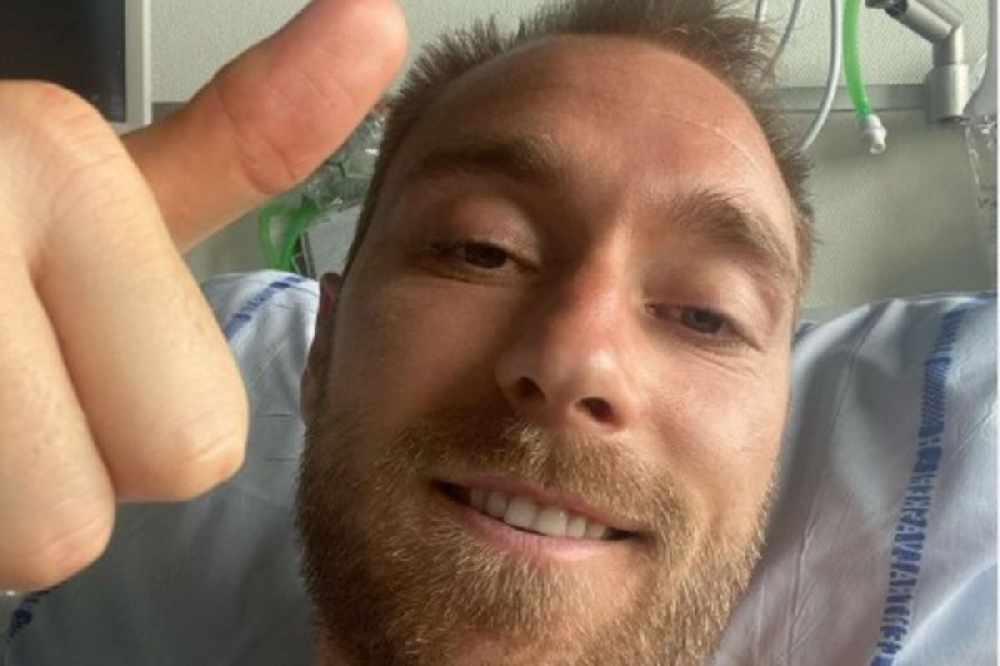 He's been making his recovery in a Danish hospital since Saturday.
Christian Eriksen is to be fitted with a heart starting device following his collapse last Saturday in Copenhagen.
The Denmark player had to be resuscitated after suffering a cardiac arrest during the European Championship game against Finland.
Danish team doctor Morten Boesen says the device is necessary after an attack due to 'rhythm disturbances'.
Eriksen has accepted the treatment which is recommended by specialists nationally and internationally.
The 29 year old is recovering in hospital and says he is 'fine under the circumstances'.
Meanwhile Belgium boss Roberto Martinez says his players will join Denmark in celebrating Christian Eriksen's ongoing recovery from a cardiac arrest when they face each other at Euro 2020 later.
The ball will be kicked out of play after 10 minutes in Copenhagen so the teams can join fans in a round of applause.
Martinez is confident it won't affect his sides focus: