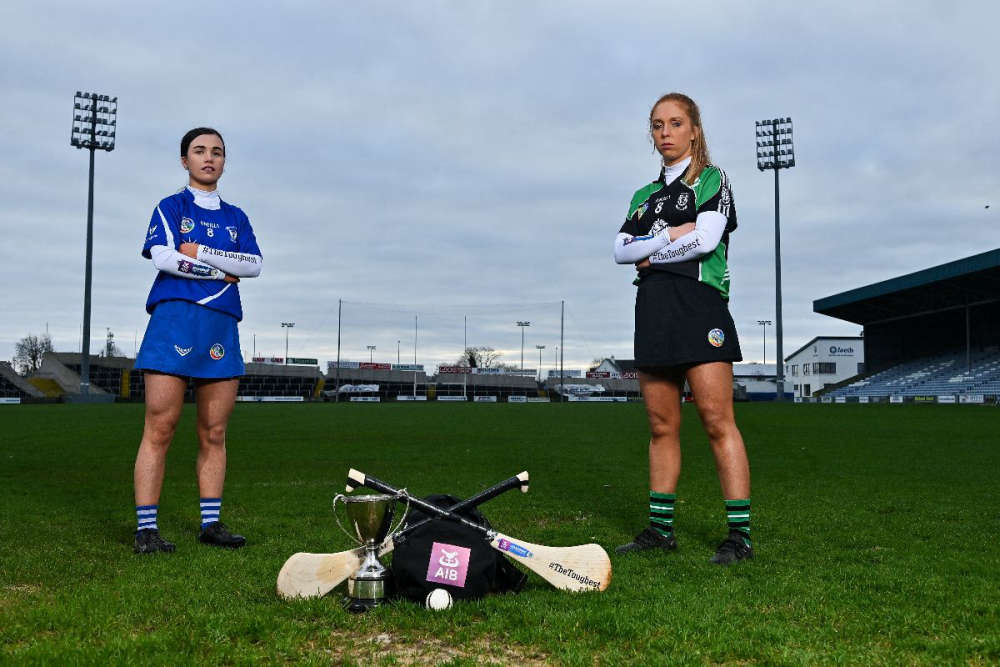 Photo Credit: Eóin Noonan/Sportsfile
Raharney will be hoping for revenge against opponents Clanmaurice of Kerry.
It's been a long road to get to this point for the Camogie community.
There was a point during the onset of the current global pandemic where it was uncertain if the 2020 provincial and All-Ireland series would be played.
After a lot of lobbying and public outcry, a compromise was achieved and here we are in 2022 fulfilling the fixtures.
Raharney are continuing where they left off in 2019, reaching the All-Ireland Junior final but this time they will be hoping to go one better against the same opponents.
Back then the Westmeath champions were celebrating a first Leinster title and on the crest of a wave. They've proved that was no fluke with their performance in this year's competition and have already secured a chance to have a tilt at three in a row in a few weeks time.
It's a truly historic time for the club. The fact it has come on the back of losing a top player like Pamela Greville makes it all the more remarkable.
There's a great blend of youth and experience in the squad though and they'll need ever bit of that if they are to overturn the odds this weekend.
Opponents Clanmaurice are very formidable and emphasised that by winning their last four contest playing 14 against 15 due to a host of injuries along with a covid-19 outbreak.
Raharney's 24 year-old joint-captain Laura Doherty is under no illusions about the task at hand:
'In 2019 we were thinking this is huge to get to an All-Ireland final. I mean Raharney had never been there before. It was the first year that Raharney had even won a Leinster final.
To get there back then was huge for us, whether we won or lost. I know you go into every game to win but for us just being there was massive, Where-as this year is completely different in that respect. We have the experience of being there, we know what to expect and we're going out to win it.
We have to win it.'
It's scheduled for a 2pm throw-in in Moyne Templetouhy GAA Club, Co. Tipperary.
You can listen to the full chat between Sports Editor Robbie Fahy and Laura here: