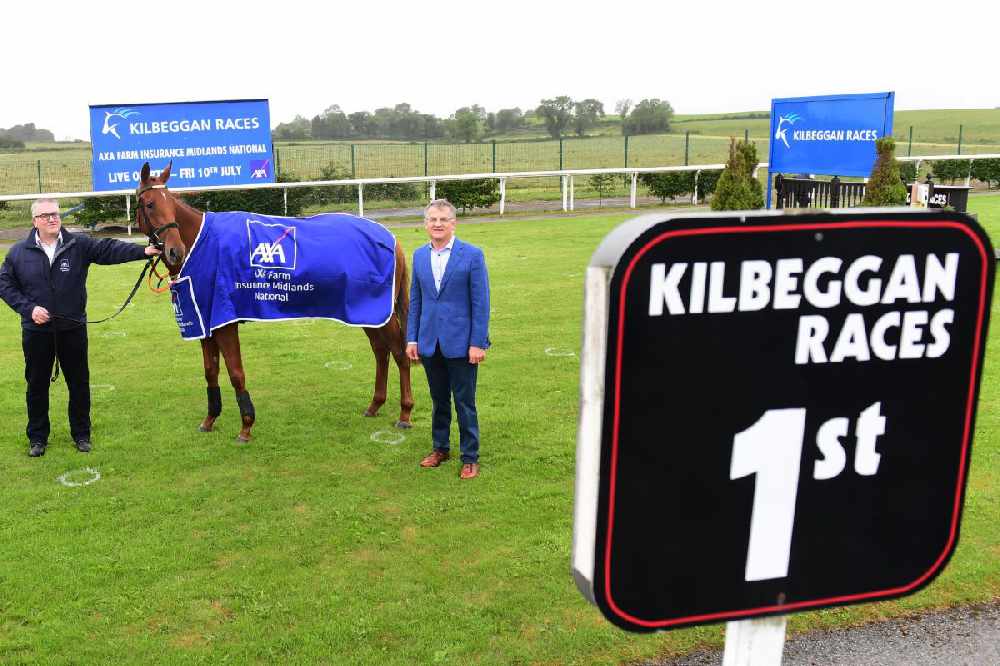 It becomes the tracks first ever pattern race.
Kilbeggan racecourse has received a further boost today with the news its feature race in the calendar has been upgraded.
The AXA Farm Insurance Midlands National will become a pattern race after being awarded Grade 'B' status by Horse Racing Ireland.
It's the first time the Westmeath track will play host to an event of that calibre.
The race has become known as a good precursor for trainers placing their horse in the Irish Grand National after a number of creditable performances from winners of the race in recent seasons, none more so than 2020 winner Freewheelin Dylan who went on to win the Fairyhouse feature at odds of 150/1.

The race is the highlight of the summer season at Kilbeggan and the racecourse's Managing Director Paddy Dunican said:
"We are delighted that our AXA Farm Insurance Midlands National of €75,000 has been upgraded to Grade B status. The massive investment over the years in developing our racetrack has improved the quality of horse racing which has now resulted in Horse Racing Ireland granting us a graded race for the first time in our history. The upgrading of our AXA Farm Insurance Midlands National will further develop Kilbeggan Races and highlights the huge importance of the breeding and racing industry in the Midlands region."

Christy Doherty, Head of Agriculture at AXA Ireland, said:
"This is great recognition for the hard work by Paddy and his team in continuously developing Kilbeggan Races. The AXA Farm Insurance Midlands National at Kilbeggan allows us to be part of the farming community who are the backbone of the racing community across rural Ireland. It's great news to be announcing as Kilbeggan wraps up another wonderful season of racing."