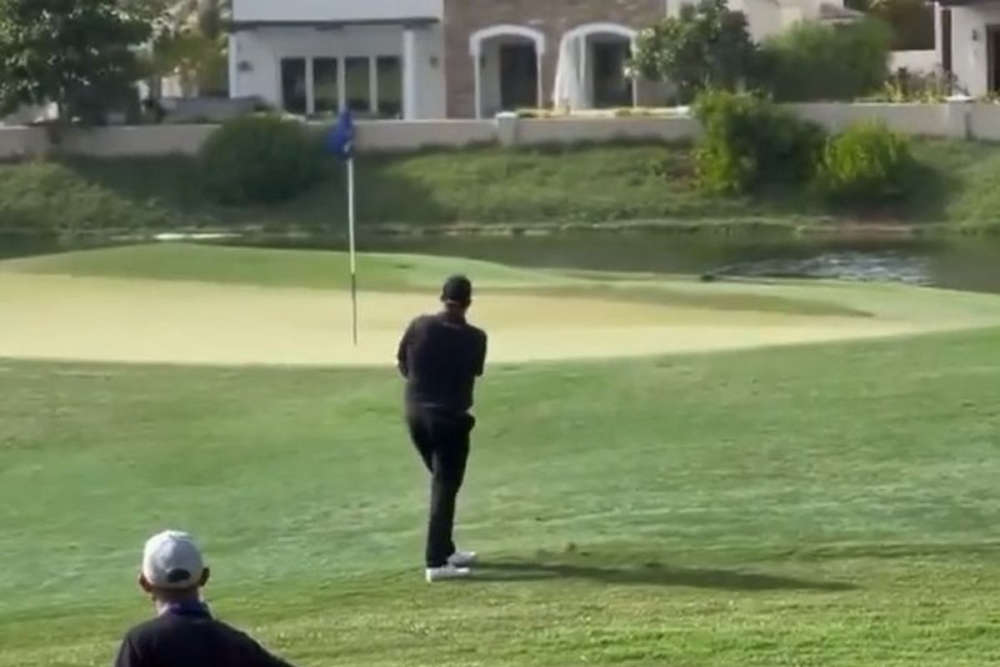 The former Open Champion reacted to his round earlier.
Shane Lowry has a share of the lead at the midway point of the DP World Tour Championship.
A second round 65 sees the Clara golfer top the leaderboard on 10-under with Sam Horsefield and John Catlin.
Rory McIlroy would have been the outright leader if not for a double-bogey at the last - he's 9-under par.
Speaking following the conclusion of his round, Lowry started by comparing his first two rounds:
I think it was pretty similar. Obviously four shots better today than yesterday, but bogeyed the last yesterday.
And suppose when I chipped in on 14 was a huge boost today and holed a couple more putts. Felt like a fairly straightforward, 10-under first two rounds.
I feel like my game is in good shape and I feel like I know my way around this place and I know how to play here. I'm happy to be atop of the leaderboard, late tee time tomorrow and I'm looking forward to the weekend.
The Clara man was bogey free for his round today, something he feels is important to success in Dubai:
Yeah, especially how soft it's playing. You know, when we came here first, you could barely stop the ball at some of the pins. But as the years have gone on, it's got softer and it's just got a little bit easier.
Certainly if you make bogeys out there, you feel like you're reversing down the field. It's nice to keep them off the card today. Nearly did it yesterday. A couple of sloppy bogeys but I'm pretty happy with my performance overall.
It was a round of many highlights, including a chip-in on the 14th, which Lowry thinks was one of his finest:
Yeah, that was one of my better ones. That was top drawer. That was as good a chip as I hit in a while. I knew when I missed it over there it was going to be difficult.
And it was one of those, I seen the shot and I just went for it.
That's what you need to do and that's what I did.
On his mindset heading into the weekend:
Just keep doing what I'm doing. For me personally, it's two more days left and then end of a long year and a half, I suppose, long couple years.
I'm looking forward to giving everything and leaving it on the course this weekend and hopefully I'm there near the top of the leaderboard come Sunday afternoon.