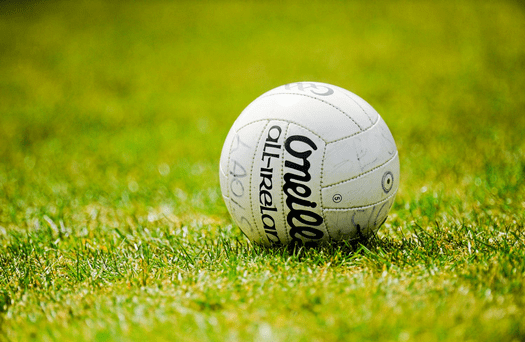 There's a number of outstanding competitions from 2020.
Laois GAA have released a proposed fixture calendar to complete outstanding underage competitions from 2020.
It's hoped that a further easing of restrictions next month will cater for the resumption of youth fixtures and with that in mind, Laois have moved to be ready for any such measures.
A number of competitions across various age groups remain outstand and it's hoped that they could be played in June.
You can see a full list of when your team could be back in action below.
Tues 8 June:
Midlands Park Hotel U13 Football Championship Round 2:
Tony Byrne Park 18:30 St Joseph ;Dempseys
To be confirmed 18:30 Na Fianna Og v Stradbally Parish Gaels
Killeshin GAA 18:30 Killeshin v Portarlington
Midlands Park Hotel U13 Football Competition Round 2:
Kilcavan GAA 18:30 Kilcavan The Rock v Mountmellick
Midlands Park Hotel U13 Football Competition Round 1:
Colt GAA 18:30 Cromogue v Clonaslee St Manmans
Ballyfin GAA 18:30 Ballyfin Gaels v Castletown
Crettyard 18:30 Crettyard v Clough-Ballacolla
Wed 9 June:
Midlands Park Hotel U13 "B" Hurling Championship Quarter Finals (Winner on Day, if Necessary)
Mountrath 18:30 St Fintan's Mountrath v Rosenallis
O'Keeffe Park 18:30 Borris in Ossory Kilcotton v St Lazerian's Abbeyleix
Midlands Park Hotel U15 Football Championship Round 5
McCann Park 18:30 Portarlington v St Joseph;s
Rathleague 18:30 Portlaoise v Stradbally Parish Gaels
Ballylinan 18:30 Ballylinan v St Pauls
Thurs 10 June:
Midlands Park Hotel U13 Hurling Championship Quarter Finals (Winner on Day, if Necessary)
Castletown 18:30 Castletown v Rathdowney Errill
Ballacolla 18:30 Clough Ballacolla v Na Fianna
Fri 11 June:
Midlands Park Hotel U15 Hurling Competition S/ Finals (Winner on Day, if Necessary)
McCann Park / Ratheniska 18:30 Portarlington v Park Ratheniska Timahoe
Mountrath / Colt 18:30 St Fintan's Mountrath v Raheen Parish Gaels
Sat 12 June:
Midlands Park Hotel U15 Football Championship S/Finals (Winner on Day, if Necessary)
Venue tbc 18:00 First Team v Fourth Team
Venue tbc 18:00 Second Team v Third Team
Midlands Park Hotel U15 "B" Football Competition S/Finals (Winner on Day, if Necessary- Home Venue by Toss)
Ballyroan / Mountmellick 18:00 Ballyroan Abbey v Mountmellick Gaels
Killeshin / O'Dempsey's 18:00 Killeshin v O'Dempsey's
Sun 13 June:
Midlands Park Hotel U15 Hurling Championship Final (Winner on Day, if Necessary)
LOETB CoE 11:30 Camross v Clough Ballacolla
Midlands Park Hotel U15 "B" Hurling Competition Final (Winner on Day, if Necessary)
LOETB CoE 11:30 Portarlington or Park Ratheniska Timahoe v St Fintan's Mountrath or Raheen Parish Gaels
Midlands Park Hotel U13 Hurling Championship S/Finals (Winner on Day, if Necessary)
Venue tbc 18:30 The Harps v Castletown or Rathdowney Errill
Venue tbc 18:30 Portlaoise v Clough Ballacolla or Na Fianna
Midlands Park Hotel U15 Football Championship S/Finals (Winner on Day, if Necessary)
Venue tbc 18:00 First Team v Fourth Team
Venue tbc 18:00 Second Team v Third Team
Mon 14 June:
Midlands Park Hotel U13 Football Championship Round 7
McCann Park 18:30 Portarlington v Stradbally Parish Gaels
To be confirmed 18:30 Na Fianna Og v Portlaoise
Killeshin GAA 18:30 Killeshin v O'Dempseys
Midlands Park Hotel U13 "B" Football Competition Quarter Finals (Winner on Day, if Necessary)
Ratheniska 18:30 Park Ratheniska Spink v Winner Mountmellick / Kilcavan The Rock
The Harps 18:30 The Harps v Ballyroan Abbey
Midlands Park Hotel U13 "C" Football Competition Round 5
Ballyfin GAA 18:30 Ballyfin Gaels v Cromogue
Wed 16 June:
Midlands Park Hotel U13 Hurling Championship Final (Winner on Day, if Necessary)
LOETB CoE TBC The Harps or Castletown or Rathdowney Errill v Portlaoise or Clough Ballacolla or Na Fianna
Midlands Park Hotel U13 "B" Hurling Championship S/Finals (Winner on Day, if Necessary)
Camross 18:30 Camross v St Fintan's Mountrath or Rosenallis
Ratheniska 18:30 Park Ratheniska Timahoe v Borris in Ossory or St Lazerian's Abbeyleix
Midlands Park Hotel U13 Hurling Competition S/ Finals (Winner on Day, if Necessary)
McCann Park 18:30 Portarlington v Clonad
Emo 18:30 St Pauls v Ballinakill Ballypickas
Midlands Park Hotel U13 "C" Hurling Championship Shield Final (Winner on Day, if Necessary)
Colt / Ballyfin 18:30 Raithin Og v Na Fianna
Fri 18 June:
Midlands Park Hotel U15 Football Championship Final (Winner on Day, if Necessary)
Midlands Park Hotel U15 "B" Football Competition Final (Winner on Day, if Necessary)
LOETB CoE 18:30 Ballyroan Abbey or Mountmellick Gaels v Killeshin or O'Dempsey's
Sat 19 June:
Midlands Park Hotel U13 Football Championship S/Finals (Winner on Day, if Necessary)
First Team v Fourth Team
Second Team v Third Team
Midlands Park Hotel U13 Football Championship Shield S/Finals (Winner on Day, if Necessary)
Fifth Team ByeSixth Team v Seventh Team
Midlands Park Hotel U13 "B" Football Competition S/Finals (Winner on Day, if Necessary)
Ballylinan 18:00 Ballylinan v The Harps or Ballyroan Abbey
Graiguecullen18:00 Graiguecullen v Park Ratheniska Spink or Winner Mountmellick / Kilcavan The Rock
Midlands Park Hotel U13 Football Competition Shield S/Finals (Winner on Day, if Necessary)
Emo St Pauls v The Heath / Mountmellick / Kilcavan The Rock
To be confirmed The Heath / Mountmellick / Kilcavan The Rock v Rosenallis
Midlands Park Hotel U13 "C" Football Competition Final (Winner on Day, if Necessary)
Group Winner v Group Runner-up
Midlands Park Hotel U13 "C" Football Competition Shield Final (Winner on Day, if Necessary)
Group Third v Group Fourth
Sun 20 June:
Midlands Park Hotel U13 "B" Hurling Championship Final (Winner on Day, if Necessary)
Camross or St Fintan's Mountrath or Rosenallis v Park Ratheniska Timahoe or Borris in Ossory or St Lazerian's Abbeyleix
Midlands Park Hotel U13; Hurling Competition Final (Winner on Day, if Necessary)
Portarlington or Clonad v St Pauls or Ballinakill Ballypickas
Mon 21 June:
Midlands Park Hotel U13 Football Championship Final (Winner on Day, if Necessary)
Midlands Park Hotel U13 Football Championship Shield Final (Winner on Day, if Necessary)
Midlands Park Hotel U13 "B" Football Competition Final (Winner on Day, if Necessary)
Ballylinan or The Harps or Ballyroan Abbey v Graiguecullen or Park Ratheniska Spink or Winner Mountmellick / Kilcavan
The Rock
Midlands Park Hotel U13 "B" Football Competition Shield Final (Winner on Day, if Necessary)
St Pauls or The Heath / Mountmellick / Kilcavan The Rock v The Heath / Mountmellick / Kilcavan The Rock or
Rosenallis