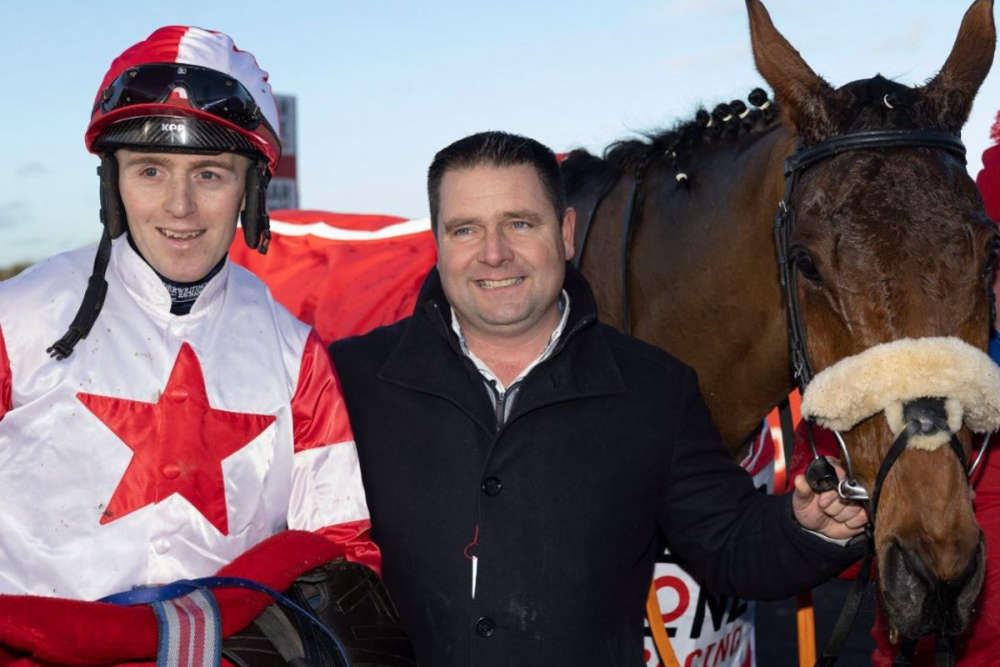 Photo Credit: Twitter/@NavanRacecourse
The Big Dog landed his fifth and most valuable win under rules last weekend.
The Grand National is the on the horizon for The Big Dog and his Offaly connections.
The Peter Fahey trained chaser is in fine form at the moment have picked up valuable wins in the Munster National in October, and the Troytown Chase last weekend.
Brothers Colin and Damien Kelly own the horse who's landed five wins under rules since making his debut at Leopardstown in 2017.
As part of a big family that loved horses, the Kelly brothers were always likely candidates to get in to ownership.
Speaking to David Hollywood, Colin begins by talking about the sensations experienced watching a horse you own, race and run: