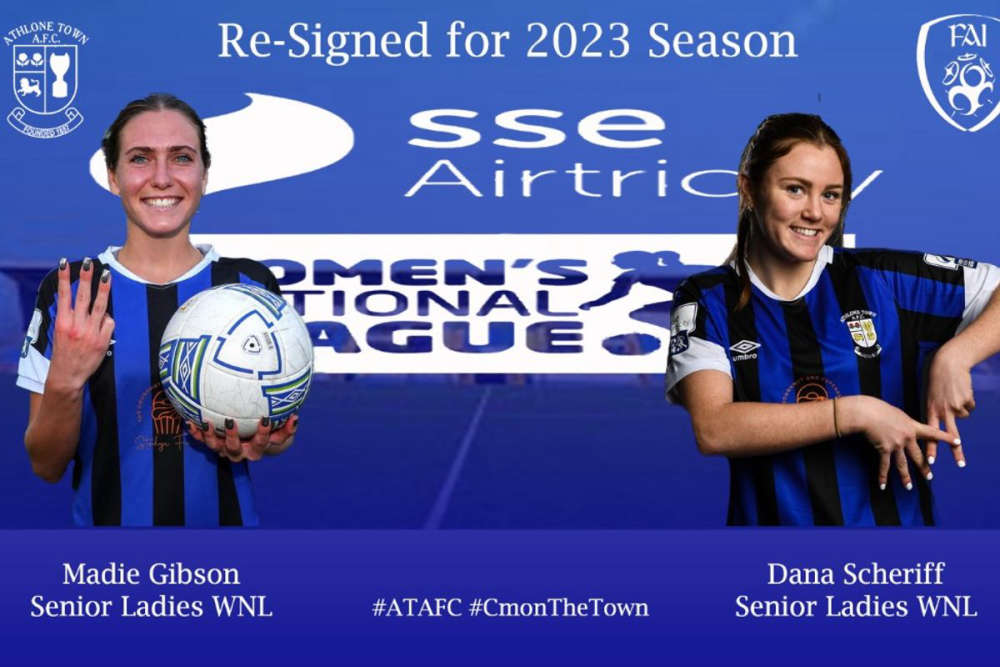 Photo Credit: Twitter/@AthloneTownAFC
Madison Gibson and Dana Scheriff have both renewed their deals to play for Athlone Town.
Athlone Town Ladies have confirmed two more signings this today.
Madison Gibson will return for another year after joining the club halfway through the season.
Gibson's FAI Cup Semi Final hat trick against Wexford was a real highpoint for the former Monmouth University player.
Her room mate from that college, and her Athlone Town colleague, Dana Scheriff has also renewed.
Scheriff missed the majority of last season through injury but will be available for Tommy Hewitt through 2023.