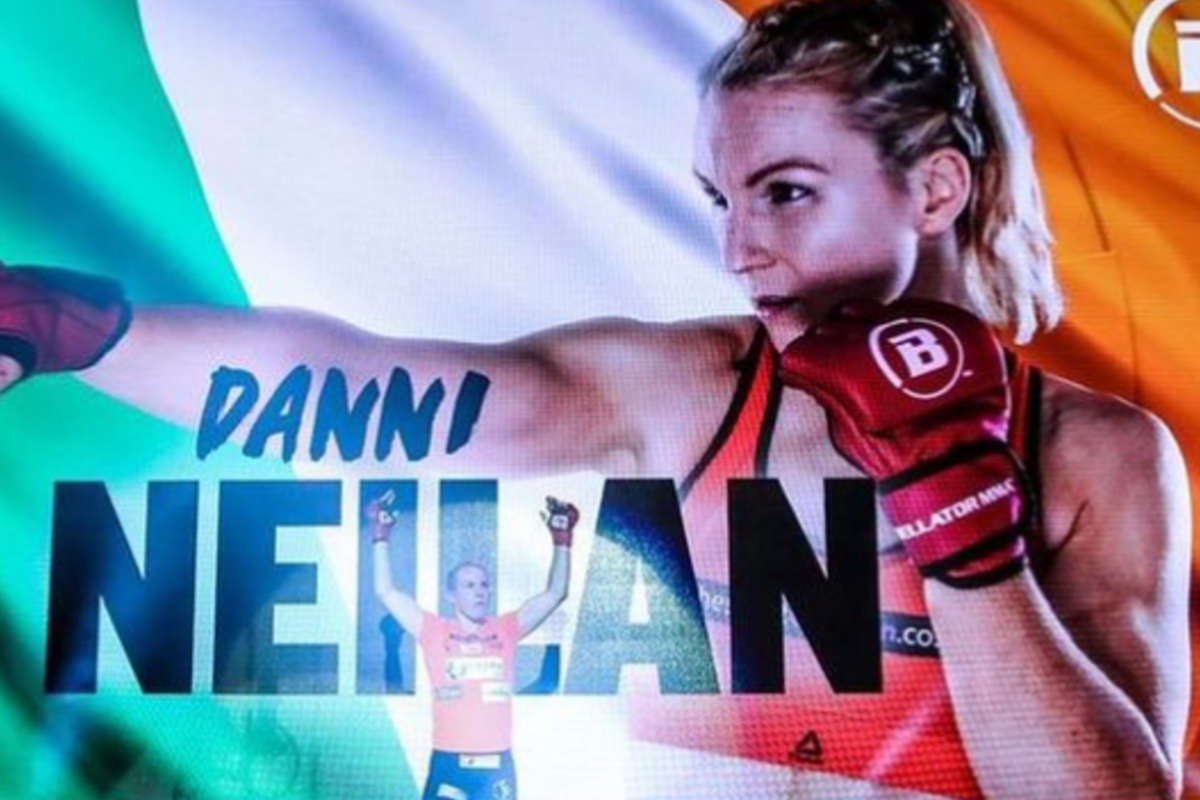 Danni Neilan is now 5-0.
A packed out crowd hit the 3 Arena on Saturday night as Mixed Martial Arts promotion Bellator brought a plethora of Irish talent together for it's latest event.
It was a disappointing night at the top of the card for the Irish with both Peter Queally and James Gallagher going down but earlier in the afternoon there was a major success for the home nation and in particular Mullingar.
Danni Neilan took her record to a healthy 5-0 by defeating Audrey Kerouche by TKO in round three of their contest.
Neilan owns Relentless Martial Arts in Brosna Business Park alongside her partner.
The 31-year-old owns previous wins over Katharina Dalisda, Claire Lopez, Chiara Penco and Camila Rivarola in Bellator and is considering a move up the weight divisions if her post fight interview on Saturday is anything to go by:
Neilan said:
"I'll move up to flyweight in American for one fight against Valerie Loureda and get a big pay day for it so lets do that for the craic and sure if I beat her we will have a shot at the champ at 125lbs before I scamper back down to my own weight.
Fair play to her she's a pretty girl and she's making money but people like me want to fight the pretty girls to get the money and I'm a hell of a lot better fighter than Valerie is.''