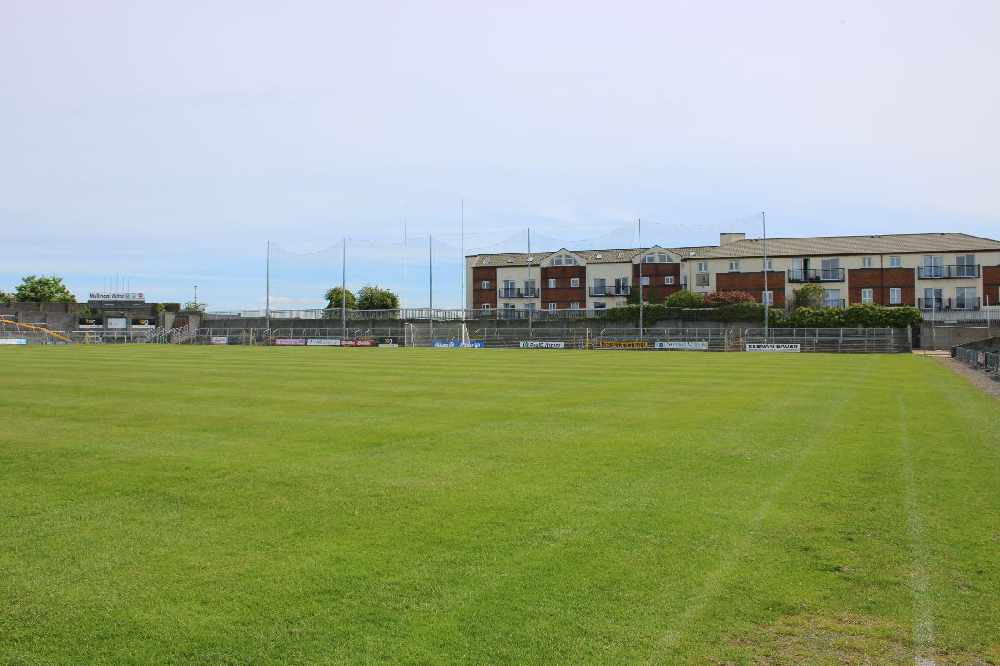 A win for either side will see them become the third most successful team in the county's history.
Either Raharney or Castletown Geoghegan will become the third most successful team in the history of Westmeath hurling this weekend.
Both have won the senior championship thirteen times in their history, having met six times in the county final previously.
Castletown Geoghegan lead that head to head 4-2.
They've been the bridesmaids for the last two years however, going down to Clonkill on both occasions. Castletown Geoghegan gained a semblance of revenge for that by ending Clonkill's quest for four in a row at the semi-final stages on October 24th.
It was a pretty strong round robin phase from Pat O'Brien's men, winning three times, drawing once to Raharney and losing out to Clonkill.
It left them in second place overall and needing to get that victory over their rivals to reach the decider for the 32nd time (13W 18L).
CTG boss Pat O'Brien is hopeful they can get over the line on the big day after their last two attempts:
County finals are very hard to win as we rightly know. It's all on the day a bit of luck and if people play to their potential.
We're going to give it our best shot, we're well prepared and have the pain of losing the last two finals but so do Raharney. They've lost the two finals before that.
Someone' s going to end up losing their last three appearances in a county final so we want to come out the right side of that stat.
On the draw with Raharney earlier in this year's championship:
It was the very first game of the year and both of us were going into the unknown with our county players back just the previous week. We hadn't anything done regarding preparation neither us or a settled team between us.
I thought we had that game under control and Raharney showed their fighting spirit and came back and drew the match.
That's what you expect from them at all times.
Look that will have little baring on it. A lot has gone under the bridge then including the weather which has changed dramatically. It was crisp summer hurling at that stage and now were into the depths of winter.
Both teams would prefer if it was nice sharp weather but we are where we are so we will just have to get on with it.
On getting the hoodoo over Clonkill out of their system:
A lot of other people make more of a big deal out of it.
Clonkill have been a very good team for the last 20 years it's been between themselves an Raharney for most of that time and we've come very close and when you don't do it, then people talk about a mental block.
Psychologically it has to be a big help to get over them but at the start of the year I thought Raharney were in the best position to win a championship.
I thought maybe Clonkill had peaked because we had them beaten after 63-minutes last year and we still didn't win the match. They were relying an awful lot on Brendan and Paddy and these guys are a credit to their club but we wouldn't dwell on it massively.
Everyone is going to have their day.
On playing a semi-final instead of going directly to the final:
Someone had to be in it, with it being a novel structure this year.
What he (Brendan McKeogh) probably forgot to let you know is that we had football every second weekend while he has had a whole month to prepare for this game and we've no hurling done since that semi. We're a dual club what can you do?
A competitive game in a semi-final was obviously good to get against Clonkill but that's where it ended.
The lads then had to go back to football and we'll only have this week really to prepare for this so hopefully it'll be enough.
That's the reality of it we've been out 12 weeks out of 13 with most of the panel across the two codes.
Raharney on the other hand are dealing with the opposite issue.
The format of this year's championship meant Raharney gained direct passage to the final after topping the group phase.
Scheduling will mean there has been almost 30 days between games for the 2016 champions.
They're playing in their 33rd Westmeath Senior Hurling final, holding a 13W 19L record in county deciders.
The team have taken a couple of years to reset having been champions five years ago and reaching back to back finals thereafter.
Castletown Geoghegan and Clonkill bested them on those outings but they'll be optimistic they can overturn that deficit this time around.
Boss Brendan McKeogh is enjoying the atmosphere in the build up to a final they have worked extremely hard to reach:
There's a great buzz around the place. The flags are up everywhere and every man, woman and child is looking forward to it immensely.
Things have gone well so far and look we worked very hard.
We were probably down the rankings a bit at the start of the year but we knew we had the players to do better and we are delighted with them and how they've managed to pull themselves back up again.
We have the forwards that can get us scores and our backs are pretty good at defending but ultimately our fitness is the difference. We are finishing the final twenty minutes of every game very strongly so that's probably one of our main strong points, we don't lie down too handy.
On their previous meeting with opponents Castletown Geoghegan:
We were only really starting out in our campaign at that stage and we only had some guys from the Wednesday or Thursday before that.
We learned that we can compete at that level and the players that we had, who weren't with the county... we learned that we could rely on them to do jobs and a lot of those guys stepped up.
In a lot of cases you know what your county players can do, but now we feel as if we have built a squad of players.
We're not relying on Robbie Greville or Killian Doyle to do everything. We have twenty men to compete at this level and I guess a lot of lads were untested up to that point.
On direct passage to the final:
I would have preferred two semi finals personally, but if you get a chance to get straight to a final then obviously you want to be there.
We feel as if we've used that three or four weeks well, played a few challenge matches and worked on things that we didn't get to work on previously because our sister club Killucan were playing football every second week going through the group stages.
So I suppose we got to work on a little more hurling in the last few weeks and hopefully we will be able to show that on Sunday.
Throw-in at 2pm will be live on Midlands103 this Sunday.