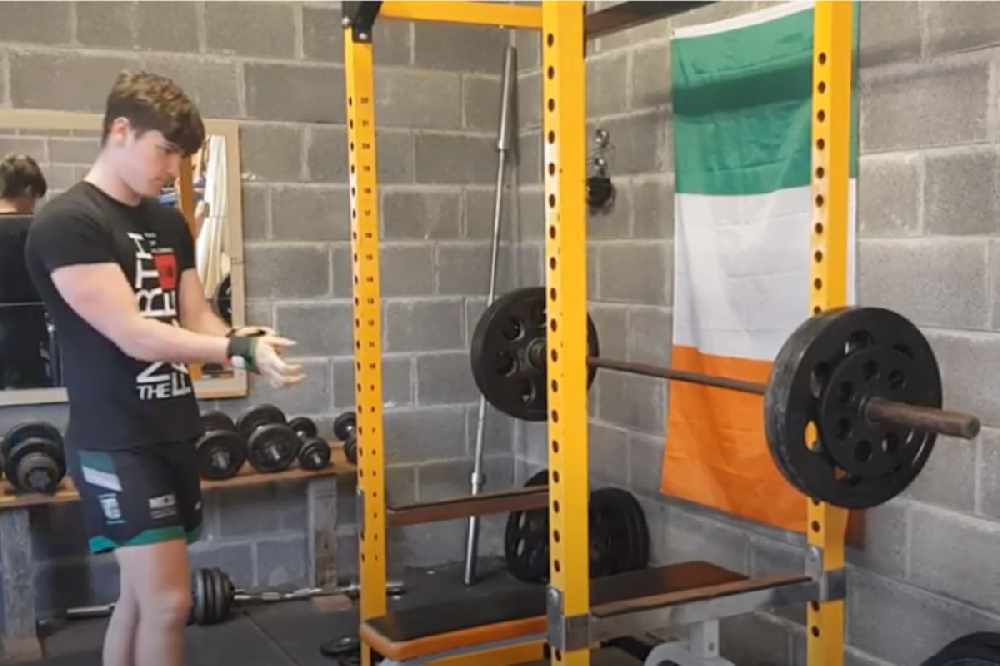 The 14-year-old has improved his own national record in lockdown.
A Westmeath teenager is confident of formally breaking his own national benchpress record when competitions resume.
14-year-old Conor Moore from Mullingar is the current record holder, after completing a 90.5 kilogram lift last year, but has recently improved that to 110kg in lockdown.
However, for the record to become official, it has to be done under competition conditions.
The Mullingar RFC man is now targeting a world record at his age group, but is still focused on club rugby: