Mark Hughes
When Saturdays arrive it means 3 hours of guaranteed "Big Successful" hits from 2 - 5, we call it Non - Stop - Classics. Its the time of music that makes you think "Where was I", "Who sings that" and "I haven't heard that in years". Don't worry you won't be missing sport as we keep you up to date every hour with all sports taking place.
Get to know Mark a little more...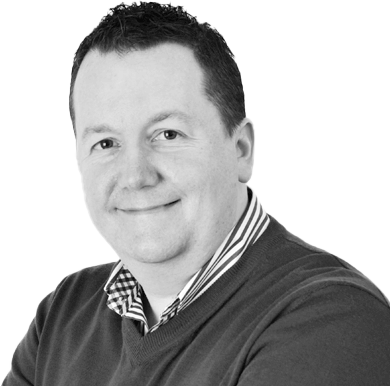 Why did you get into radio?
I was working in a local pub / nightclub at the time & met and got to know the presenters when radio 3 started. Chanced my arm and kept bugging the station manager for a start and in late 91 he put me on 2-6AM Mon - Fri and I known as babyjock
What has been your best moment in radio/on air?
As programme director in 1995 we lost our most famous DJ Don Allen to a heart attack, formally of Radio Caroline he was a legend amoung country music and presented the country jamboree every evening. My best moment over the following days was finding out what he meant to listeners, the music industry and basically everyone. The phones rang none stop for days and days and everyone wanted to be part of the tribute show.
What motivates you on your show?
Playing big music hits and knowing there is at least one listener smiling because it's their own memory moment upon hearing a song
What were you like in school?
Clever. Kind. Mischievous, funny. & a pure pup.....
What is your biggest pet peeve?
Someone who let's a sneaky fart (Silent) in a busy pup and it's obvious they need a stomach exorcism
What's your favourite thing about your job?
I love it and always have - Your talking to thousands of completely different people who are all doing different things.
Pick three song titles that describe your life
2 out 3 ain't bad
Rock me Gently
Lucky man