Niall O'Keeffe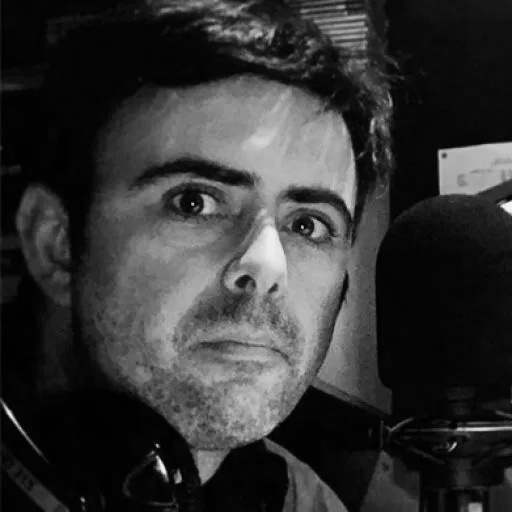 You can send Niall a message by clicking here.
Niall O'Keeffe is the man behind our seasonal shows - "Theme Tunes" (2017/2018) and "Happy Hour" (2019). He also fills in presenting on various other shows - you may have heard him behind the mic for Breakfast, the Afternoon Show, Drive Time, the Rock Show, Twilight Time and a few others.
Niall's main gig in Midlands 103 is as our "Head of Production & Station Sound", so he's responsible for - among other things - the the "jingles", "promos", "power intros" and (most of) the commercial adverts you'll hear on Midlands 103!
Get to know Niall a little more...
Why did you get into radio?
I worked in a retail store selling laptops, cameras, MP3 players. Some management from the local community radio station had popped in to buy some stuff and I was serving them. One of them said "y'know, you've a great voice for radio, have you ever considered it…?". I was on air within a few weeks with my own show!
What is your biggest pet peeve?
At the moment… aggressive/rude drivers. I commute from Dublin to Tullamore and back every day and I've met plenty, believe me!
If you could choose one song to play every time you walked into a room for the rest of your life, what would it be and why?
"Radio Wall of Sound" by Slade – because it was the 'eponymous' opening theme of my very first radio show - on a community station about 15 years ago... And because it rocks!
What's your favourite thing about your job?
The creativity and the variety! It's something different every day, it's never dull, usually fun and there's always something to learn.
Would you let us hook up your 'Recently Played' Spotify Playlist on the office speakers? What's most likely to be in it?
I would… there'd be a lot of cheesy 12 inch 80s tracks, some classical, some comedy music, some stuff that my nieces will have played (Timmy Trumpet!?), some instrumental stuff (that I've used in the production studio), some 90's/00's dance, some disco/EDM from my DJing and a fair bit of driving rock!