Paul Downey
Irish music, it's the best music in the world! Every Sunday night, Paul Downey provides you with two hours of greatest Irish music on The Vibe. We pride ourselves on new releases, throwing in the old Irish classics also. Heading into his sixth year presenting The Vibe, Paul, thrives on promoting the amazing new talent our wonderful country has to offer.
Focusing primarily on Laois, Offaly & Westmeath but playing music from all corners of Ireland, Paul has made endless contacts within the Irish Music Scene and provides you with news, reviews and interviews with some of Ireland's hottest new talent.
Get to know Paul a little more...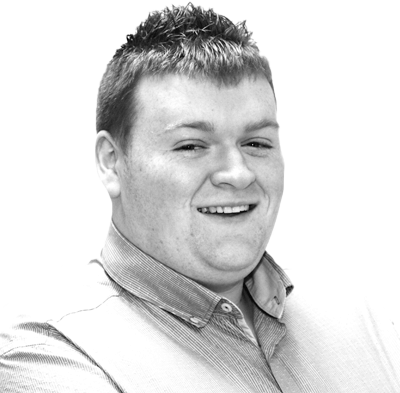 Why did you get into radio?
I believe the people to blame and that got me involved in radio are Ann-Marie Kelly and Will Faulkner. It's something I always enjoyed, I grew up listening to many great presenters and DJ's. I took part in a Radio, Music and Film workshop organised by Ann-Marie Kelly which worked on young people and their mental health, which is a vital part of today's society. I focused on the radio end of things and have been involved ever since and have just recently celebrated five years presenting The Vibe.
What has been your best moment in radio/on air?
There are so many memories that are made in radio especially in Midlands 103. One of my favourite moments was back a couple of years ago when we were picking finalists to win a Renault Megane worth €20,000. I got to meet Darren, who said he would get an all over body wax in order to win the car. I was the one that got to pull those wax strips live on air! A great moment!
What motivates you on your show?
I am really lucky to present the show I do. The Vibe focuses on some of the amazing local and national talent our country has to offer. When I receive an email from a band asking for airplay who have put everything into creating the sound they have and you can hear the enthusiasm in both their music and their voices, that motivates me. Getting any band the platform they need to showcase there music.
What is your biggest pet peeve?
Loud chewing and Will Faulkner! Two of my biggest pet peeves. If both happen together, it's the end of the world!
What's your favourite thing about your job?
Although radio isn't my full-time job, I enjoy coming in and prepping the show. From the music, the research to organising the bands and artists to come in and perform live for everyone. Then sitting in front of that presenter microphone, turning up the fader and watching the "Mic Live" sign light up are one of the many favourite things about the job!
Pick three song titles that describe your life.
It's My Life - Bon Jovi

Maniac 2000 - Mark Mc Cabe

Thunderstruck - AC/DC
Would you let us hook up your 'Recently Played' Spotify Playlist on the office speakers? What's most likely to be in it?
Absolutely not! Between my secret ABBA playlist and my funky 70's playlist my reputation would be tarnished!
If you are a member of an up-and-coming Irish band and would like your music featured on The Vibe, simply email Paul on thevibe@midlands103.com
You can also follow the show on Facebook - The Vibe on Midlands 103 with Paul Downey.
And follow Paul directly on Twitter @pauldowneyradio