Medjugorje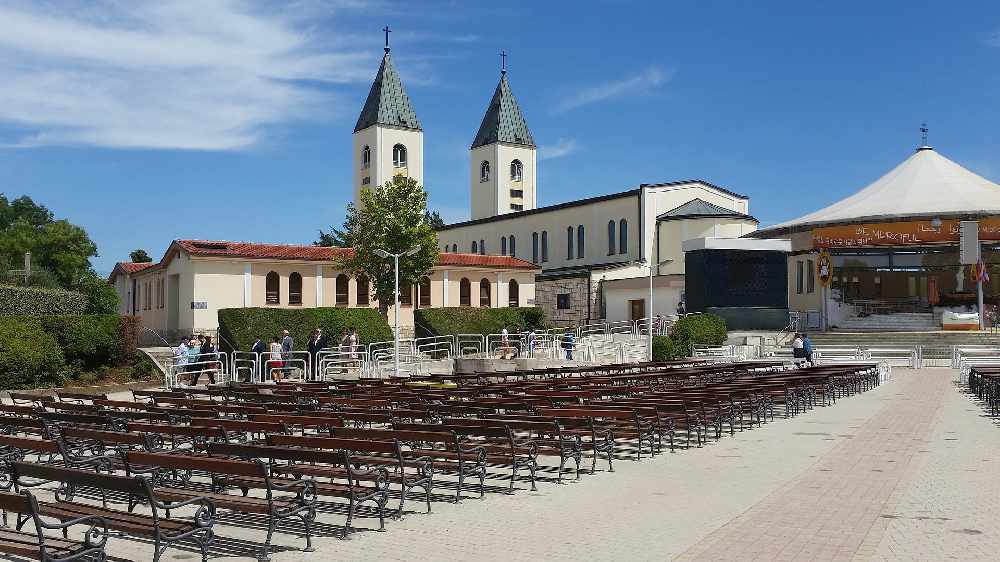 Discover Medjugorje this September with Midlands 103 Tours!
In association with Marian Pilgrimages
Date of Departure: Wednesday, 9th of September - Wednesday 16th of September, 2020
Your 8 Day Trip Includes:
Return luxury coach transport including to and from airport.

Return flights from Dublin to Dubrovnik with Aer Lingus.

Transfer on arrival from Dubrovnik, to your accommodation with guided assistance.

7 nights in accommodation, exclusive to Marian Pilgrimages houses close to St. James' Church.

Free Wi-Fi in the hotel.

Air-conditioning in all accommodation.

Breakfast and evening meal served each day at accommodation.

Services of Marian Pilgrimages Tours representative and professional English speaking guide throughout the pilgrimage.

Luxury air-conditioned coach throughout the itinerary.

Comprehensive Travel Insurance for passengers up to 85 year.

€15 extra for pilgrims above 85.

All airport & local taxes included.

20kg cabin baggage with 10kg hand luggage.

Full religious programme organised by Marian Pilgrimages

with a complete programme of sightseeing and visits to

sites of interest as per itinerary.

Special invite to an Evening of Prayer through Song with David Parkes

Mass daily & Spiritual activities (English at 10:00am & Croatian at 6:00pm)
Midlands 103 International Travel Tours is brought to you in association with Marian Pilgrimages who are fully licenced with Irish Aviation Regulation, Licence number - TO142.
Contact us today: