Northern Highlights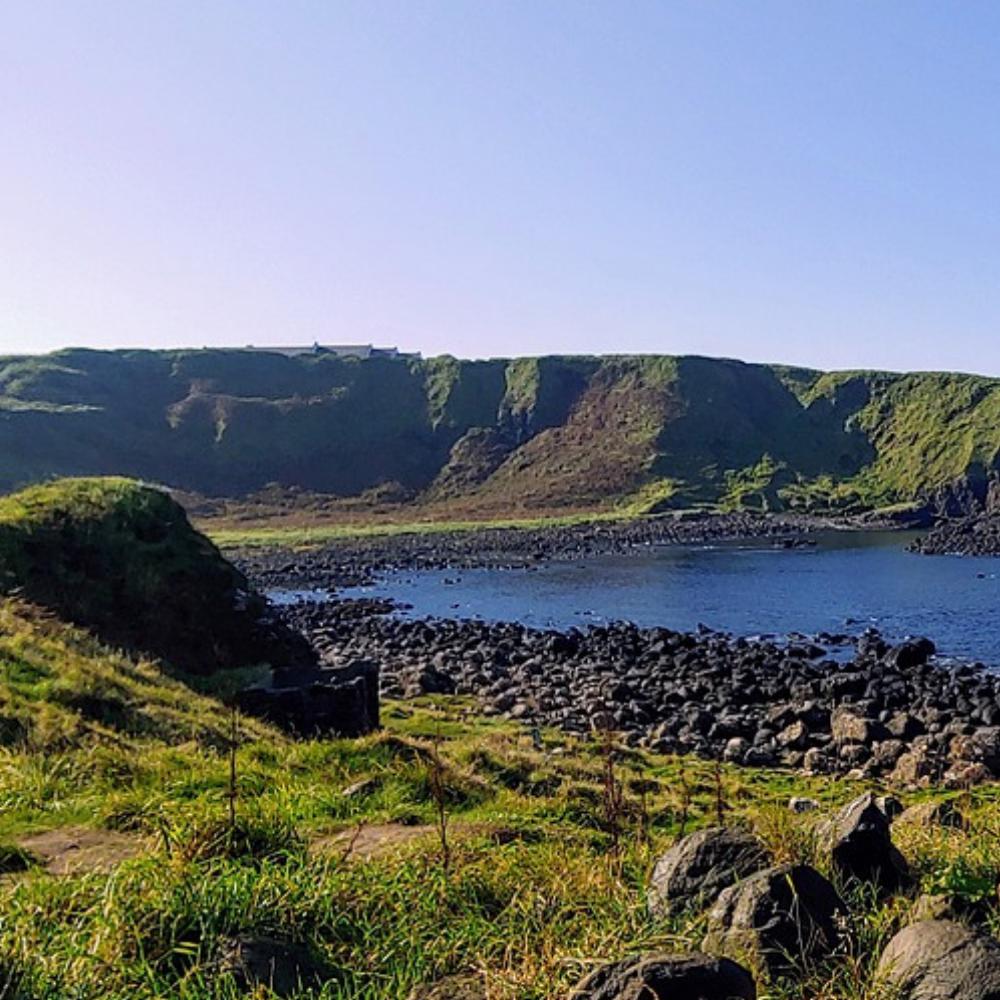 Discover Northern Highlights this August with Midlands 103 Tours!
Hotel: Day 1 and 2: Mount Errigal Hotel, Letterkenny / Day 3 and 4: Holiday Inn Hope Street, Belfast.
Date of Departure: Monday 9th of August, 2021 - Friday 13th August, 2021
Your Day by Day Schedule:
Day 1:
This morning we will collect everyone at their designated pick-up points and board our luxury coach to travel to our first destination on this wonderful tour where we will discover the highlights of the Northern Coast. After a warm reception at the lovely Mount Errigal Hotel in Letterkenny, Co. Donegal, we can sit back, relax and unwind for a few hours before we enjoy a lovely dinner with some light entertainment.
Day 2:
After a delicious breakfast, we board the coach to the picturesque wilderness surrounded by rugged mountains and pristine lakes of the enchanting Glenveagh National Park. Whilst you take in the beauty of the waterfalls and breath-taking scenes, if you head towards to centre of the park on Lough Veagh you will find Glenveagh Castle, a late 19th century castellated mansion which was built as a hunting lodge. We will have an official tour of Glenveagh Castle and hear the story of the famous building.
After our morning trip to Glenveagh National Park we will make our way over to Donegal Town where we will begin our luxury cruise on the Donegal Bay Waterbus. Take in some of the wonderful sites Donegal has to offer while you let life's worries pass you by.
In the evening we will return to the hotel for a relaxing dinner and some light entertainment.
Day 3:
This morning after breakfast we will pack up and head to the beautiful Belfast to spend the rest of our tour at the fabulous Holiday Inn Hope Street. As we travel to Belfast we will head to the lovely city of Derry where we will receive a guided tour to take in some of the detrimental History this beautiful city has to offer. Derry is the second largest city in Northern Ireland, famous for its old intact city walls which surround the old city lying on the banks of the River Foyle.
After lunch we are off to the Giants Causeway to discover where myth and science meet, enjoy the Causeway Coastal Scenic views as we travel to our destination. The Giant's Causeway comprises around 40,000 of mostly hexagonal basalt columns descending gently into the sea. There are two stories on how these stones were formed, some believe they were formed by the giant named Finn McCool, who lived and battled along the north Antrim Coast, others believe it was by an underwater volcano's geological actions.
We check in at the Holiday Inn Hope Street where we will enjoy a lovely dinner before checking out some of the local bars.
Day 4:
Today after our full Irish Breakfast, we set off on a guided city tour of Belfast City where we will learn all about the history and highlights of this magnificent city.
After a spot of lunch, we are off to the 19th century Grade A listed Crumlin Road Gaol for an extraordinary tour from the tunnel linking to the courthouse to the Governor's office. Crumlin Road Gaol dates all the way back to 1845 and decided to make a decision to close its doors as a working prison in 1996, this historic building is one of the most sought out attractions in Belfast.
For all you retail lovers you will be afforded some time to check out the latest bargains Belfast has to offer. We return to the hotel for our farewell dinner, once we've enjoyed our meal we will enjoy some great entertainment in the local area.
Day 5:
This morning after our final breakfast, we make the short journey to the Titanic Experience where we can walk in the footsteps of the men who built the Titanic Ship in 1909. The Titanic is the world's most famous ship, here you will explore the shipyard and travel to the depths of the ocean in the city where it all began. This impressive exhibition delves into over nine interactive galleries, with multiple dimensions.
Once our guided tour is finished, we will board our luxury coach to begin our journey back to our original pick-up points.
Contact us today: