West Cork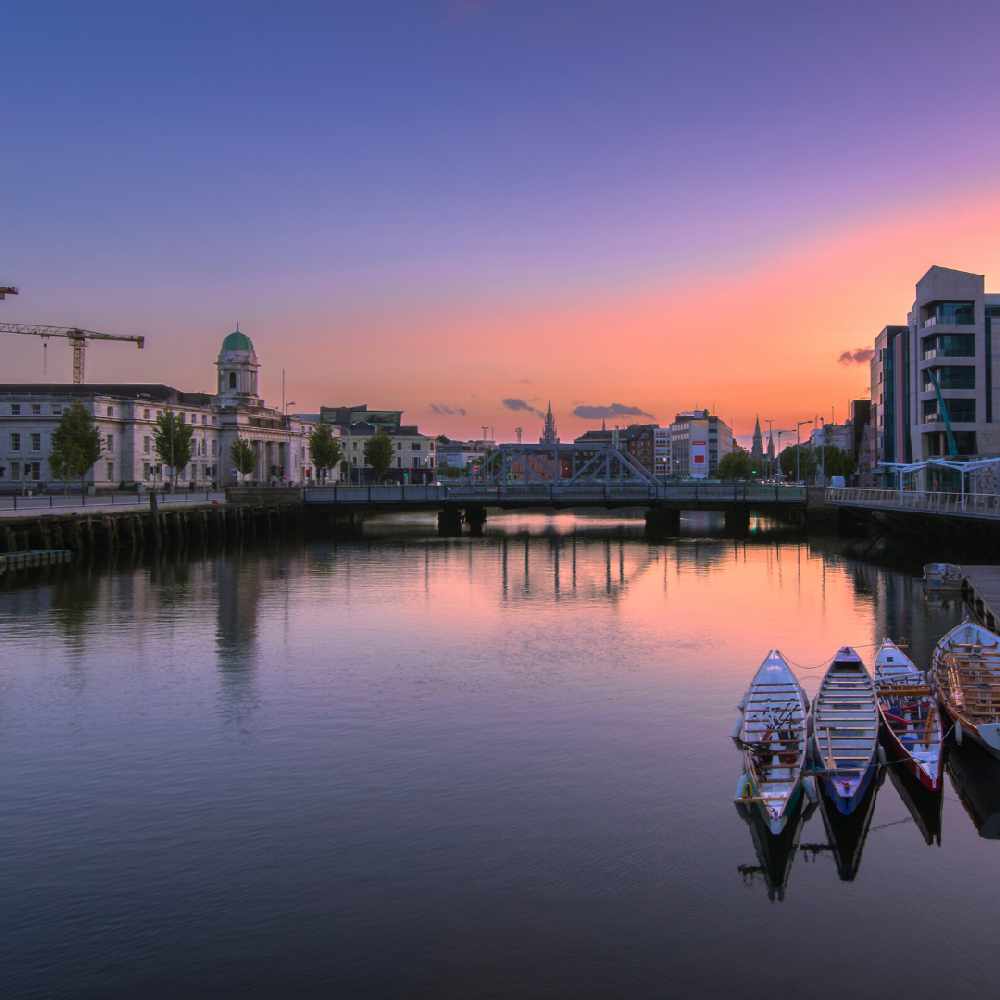 Discover West Cork this September with Midlands 103 Tours!
Hotel: The Maritime Hotel
Date of Departure: Sunday 26th of September, 2021 - Thursday 30th September, 2021
Your Day by Day Schedule:
Day 1:
This morning we will collect everyone at their designated pick-up points and board our luxury Ardcavan Coach to travel to the glorious West Cork where we will stay at the Maritime Hotel in Bantry. Whilst on board you can sit back, relax and enjoy the scenic views Ireland has to offer. After our warm reception we will unwind and settle into our rooms before meeting for dinner.
Day 2:
After a lovely breakfast we are heading up to Gougane Barra and to the National Forest Park. Gougane Barra is in these hills where the majestic River Lee rises, flowing to Cork Harbour approximately 89km away. Steeped in history, there is a tiny island at the edge of the lake at the entrance to the Forest Park where St. Finbarr, patron saint of Cork, founded his early Christian monastery in the 6th century.

After our morning trip to Gougane Barra it is off to Glengarrif. From here we will meet our friendly captain, who will take us by enclosed boat to Garnish Island. On route to Garnish Island, we might even get a glimpse of some of the seals. On Garnish Island we will spend two hours here discovering the Italian Garden, Greece Temple and much more.
After our trip, it is back to the hotel for some relaxation for wonderful dinner and entertainment.
Day 3:
After a hearty breakfast we travel down to Michael Collins family homestead, close to the entrance is the footprint of a farmhouse that Michael Collins' mother built. Down here we will learn about the "Big Fella" himself, his life story entwined with the history of the fight for Irish independence.

Following on from here we will head back into the town of Clonakilty where we will enjoy a guided tour of Clonakilty Distillery, located in the heart of Clonakilty town, their distillery opened in 2018. The three gleaming copper pot stills are inspiring sight to behold. Here they create their award-winning new make.
Later we return to the hotel for a lovely dinner and some light entertainment.
Day 4:

This morning after breakfast, we are off on our coach for a scenic drive to Mizen Head. The tour will include a walk to the famous iconic Mizen bridge which is 150ft long, joining the two islands and bringing you to where the lighthouse keepers lived and worked. Mizen Head is the most south-westerly point in Ireland. You might even get a glimpse of some dolphins and whales.
After our trip to the stunning Mizen Head, we travel to the beautiful village of Schull which is dominated by Mount Gabriel. It has a sheltered harbour which is used for recreational boating.
We travel back to the hotel for dinner and relax into this beautiful West Cork Hotel.
Day 5:
After our delicious full Irish breakfast, we say farewell to our lovely hotel. Prior to leaving the town, we do some shopping at the local fair. Fair Day is every Friday in Bantry and we discover the local delights and products available before departing back to our original pick-up points.
Contact us today: