Medjugorje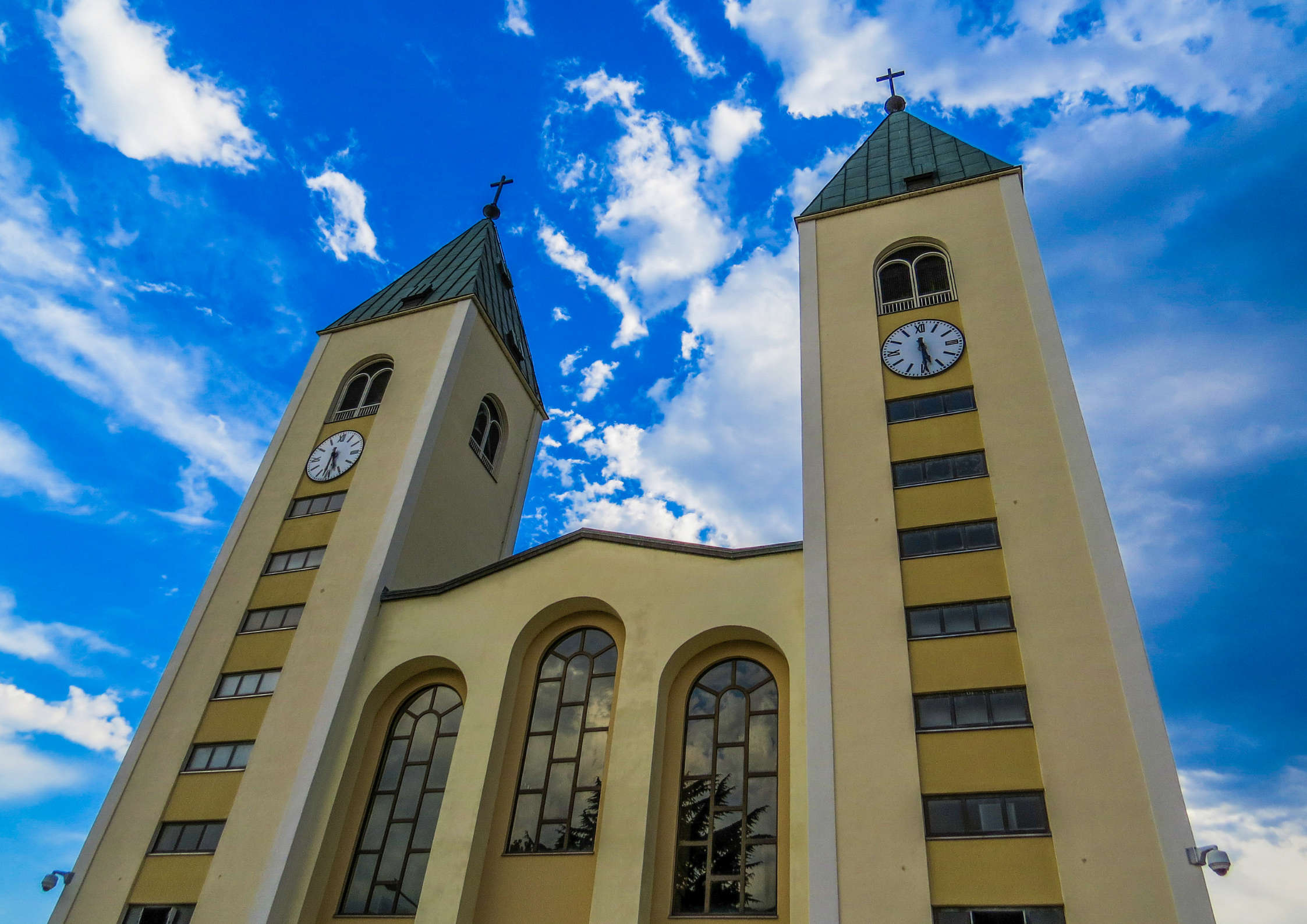 Medjugorje
24th August - 31st August 7 Nights
€999 PPS / SRS?
Day 1:
Our group will be met on arrival by our local guide and transferred to our accommodation. Dinner or a light meal will be served depending on time of arrival. That evening we will attend the parish evening programme of rosary, holy mass, and adoration.
Day 2:
We start our day with breakfast before attending 10.00am mass. Afterwards we meet at the shrine of Our Lady of Peace for our opening meeting where we will share the history of Medjugorje and take us through the week.
In the afternoon we visit Blue Cross, a place of many apparitions of Our Lady. It is situated at the base of Apparition Hill.
Then we return to our accommodation for dinner, and evening prayer programme.
Day 3:
This morning after breakfast we will gather at the statue of Our Lady to walk through the vineyards, to the Hill of Apparitions (Podbrdo), this is the traditional route taken by millions of pilgrims.
There will be a tour to Cenacolo, which is a community for recovering drug addicts, a very special place of hard work, perseverance, and prayer.
After dinner, we attend the evening programme.
Day 4:
After breakfast we have the opportunity to meet with one of the visionaries, for a talk on messages. From there we will visit the Church of the Divine in Surmanci, a popular place with pilgrims as a miraculous healing took place here.
Before returning to our accommodation for a delicious dinner, we then have the opportunity to venerate relics of St Faustina and St John Paul II.
Day 5:
After a lovey breakfast, we will then meet at the base of Cross Mountain to start our ascent, praying the stations as we make our way to the summit. We make our way decent in time for holy mass.
In the afternoon we have some free time to explore the beautiful Medjugorje.
That evening after dinner we have an Evening of prayer through song with the internationally acclaimed singer David Parkes.
Day 6:
We start our day with breakfast and then gather to hear from one of the priests based in Medjugorje. In the afternoon we will visit a Franciscan monastery and the Shrine of St. Anthony just 15mins from Medjugorje.
In the evening we will enjoy dinner and take part in the prayer of Mysteries of Light in the Via Domini.
Day 7:
We start the day with breakfast and then join in the closing meeting on the church grounds. We finish our trip with a visit to the Mothers Village, this is an orphanage founded by the late Fr. Slavko. This village is a visible fruit of Medjugorje.
After dinner we can participate in the evening programme.
Day 8:
After breakfast you will be collected from your accommodation and say a goodbye to the beautiful Medjugorje to make our way to the airport for our return flight.