SCOTTISH DELIGHTS TOUR - EDINBURGH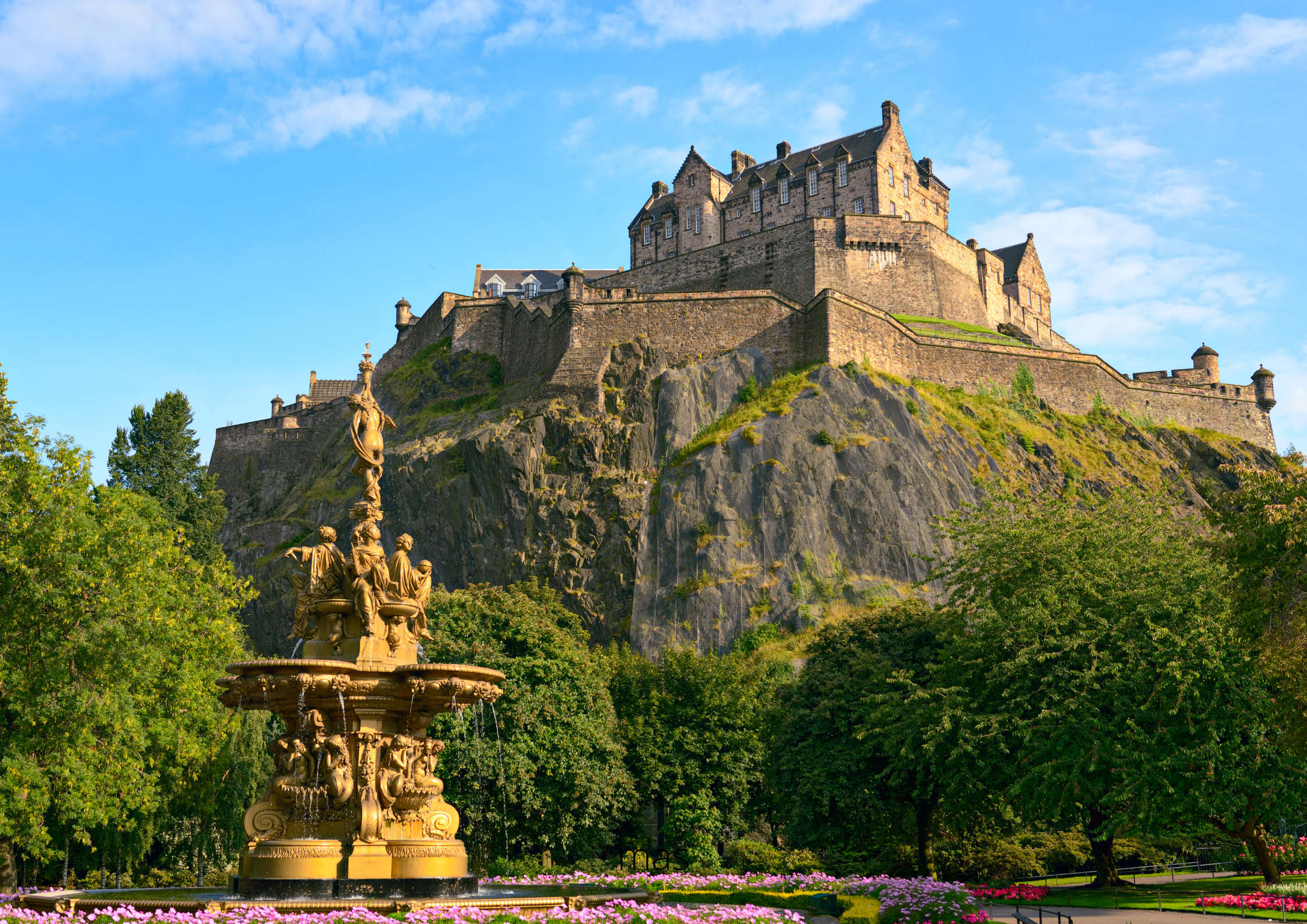 Staying at The Holiday Inn May 22nd-26th (5 days)
€899 per person sharing (single room supplement of €240)
DAY 1
Today we welcome you on board our luxurious Ardcavan coach at our designated pick-up points and pick up the ferry in Belfast as we head for Bonnie Scotland where we will stay at The Holiday Inn Hotel. Once settled and rested we will meet for a beautiful dinner in the hotel restaurant.

DAY 2
Today after a delightful breakfast we will head on a guided tour of Edinburgh Castle. Edinburgh Castle is a historic castle standing on Castle Rock, which has been occupied by humans since at least the Iron Age, although the nature of the early settlement is unclear. We will enjoy some lunch in the heart of Edinburgh town.
From here we will explore the Royal Botanic Gardens and take in the beautiful sights and scents of flowers and plants from all over the world before heading back to our hotel for a rest before attending dinner at the hotel restaurant.
DAY 3
Today we start our morning with an enjoyable breakfast before heading on an exciting cruise of Loch Lomand. Loch Lomond is a lake in southern Scotland. It's part of the Loch Lomond and The Trossachs National Park. Here we can enjoy the surrounding highlands area which is home to red deer and oak woodlands.
From here we will take a trip to Glasgow taking in all of the sights and scenery along the way including Glasgow Cathedral before we make our way back to our hotel where we can relax before enjoying a beautiful dinner in the hotel restaurant
DAY 4
After a delicious breakfast we will visit the famous Stirling Castle and is one of the largest and most important castles in Scotland, both historically and architecturally. The castle sits at the top of Castle Hill, an intrusive crag, which forms part of the Stirling Sill geological formation.
From here we will spend the afternoon exploring all that Edinburgh has to offer, including a nice lunch before returning to our hotel in time for dinner.
DAY 5
After breakfast we will board our coach and head home after a fun-filled and packed few days. Lots of beautiful scenery to take in on the way back to the ferry port and then onto our original pick-up points stopping off for lunch en-route.