The Breakfast Show with Peter Dunne Celebrates its first Birthday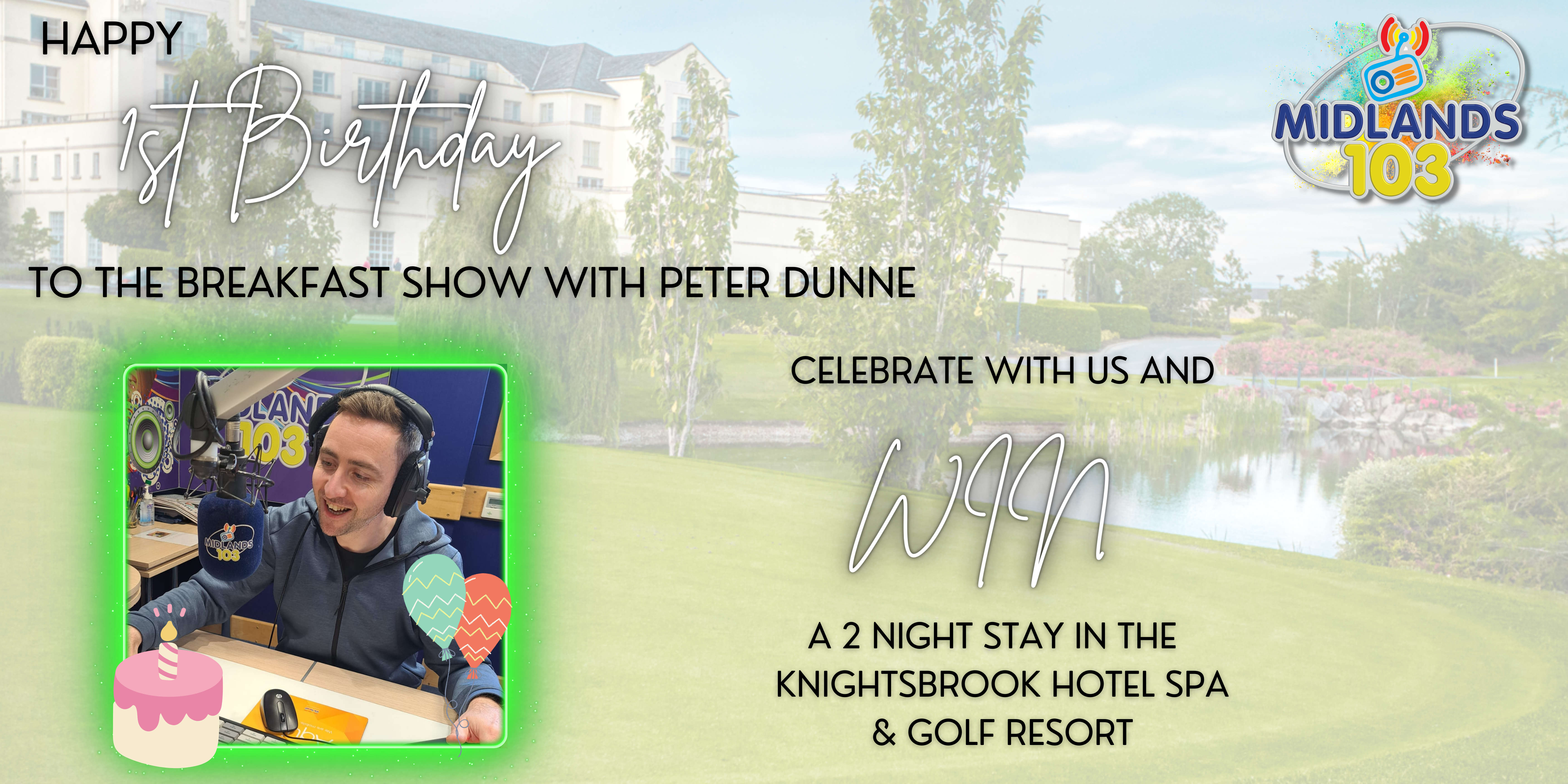 To celebrate Breakfast with Peter Dunne's 1st birthday, we want you to win a 2 night stay in the fantastic Knightsbrook Hotel Spa & Golf Resort in Trim with breakfast each morning and one 4 course meal!
Knightsbrook hotel Trim in Ireland's Ancient East is close to Emerald Park, Dublin Zoo, Causey Farm & more
How will you win this? Be creative! Show us how you're going to celebrate the first birthday, make something, sing something, write something, draw something, bake something…there's no limit to what you can do! Fill in the below entry form, email a picture, video or recording to breakfast@midlands103.com or whatsapp it to 083 30 10 103 and on Friday we'll pick a winner!