The Gift Of Hope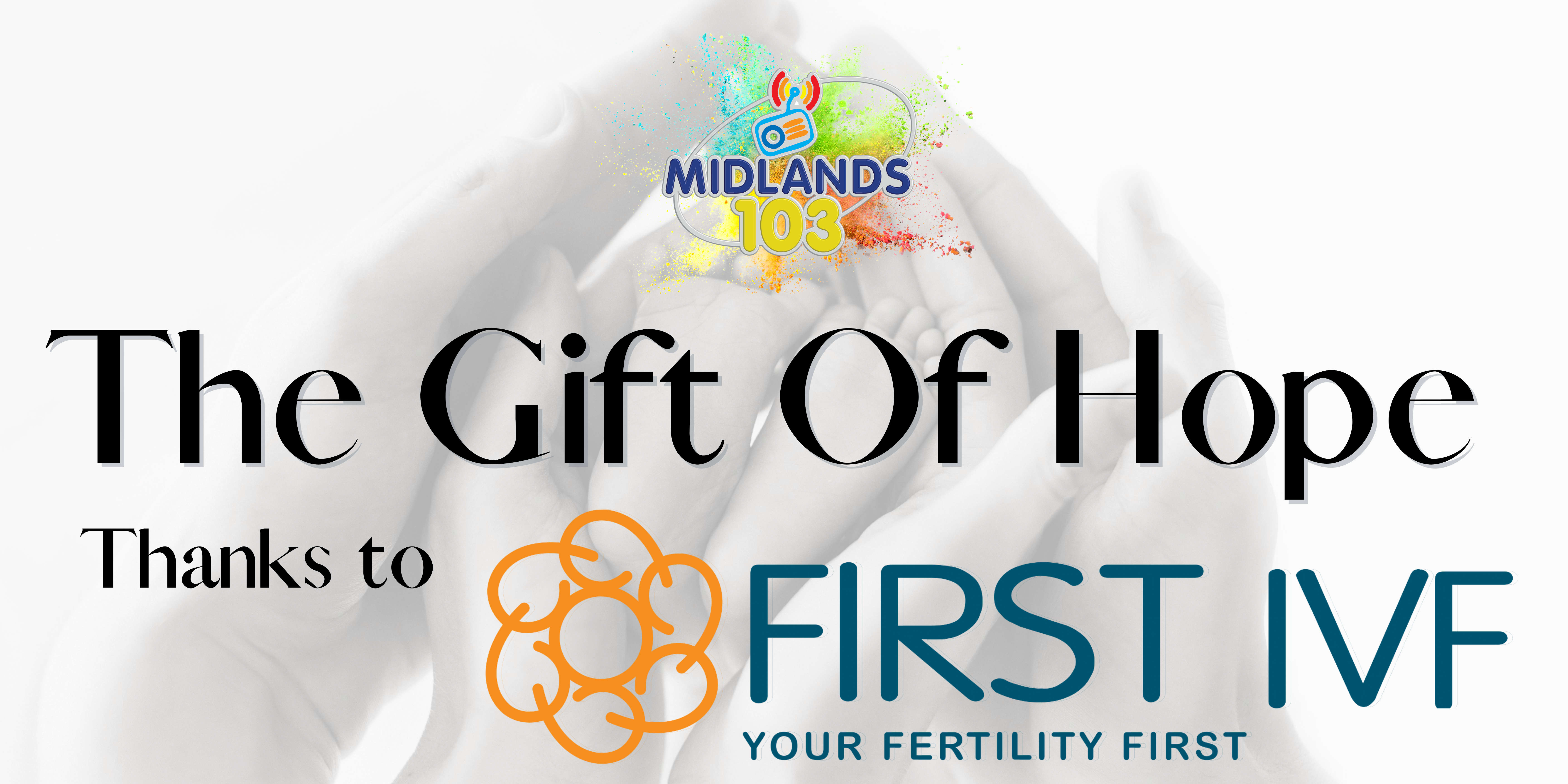 You or someone you love can have the Gift Of Hope with thanks to Midlands 103 and First IVF Clane Co. Kildare.
Midlands 103, wants to give one our listeners a complete round of IVF treatment which includes: Initial Consultation, Hormone Blood Tests, Viral Screening Blood Tests, Treatment Scans, Patient monitoring, Cycle Administration, Egg collection, IVF/ICSI, Embryo scope, Blastocyst, AI software to aid embryo selection and grading, Embryo freezing, One Year Storage of any remaining Embryos, Pregnancy bhcg Blood Test, Pregnancy scan.
To nominate yourself, a family or someone you believe deserves this gift of hope fill in the below form.
At First IVF Clane, Co. Kildare they will help you experience the future of fertility treatment using the latest cutting-edge technologies including non-invasive embryo screening with artificial intelligence. See https://firstivf.ie/ to find out more.