SOLAS – Farmers Market, Bric-a-brac and Schools
As ever SOLAS is hive of activity this weekend with a very busy farmers market on Saturday, our inaurgul 'Bric-a-brac' event on Sunday and a new café.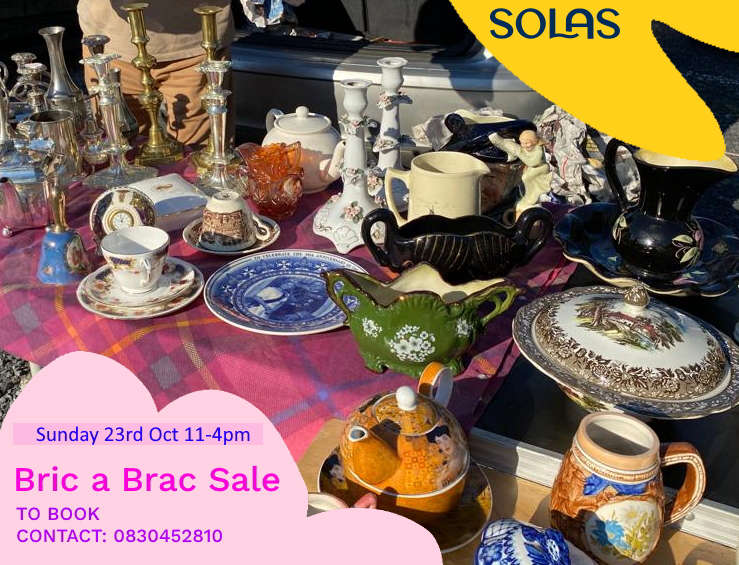 Just to see how great SOLAS has become see this drone video shot during the week:
https://www.youtube.com/watch?v=NkoUd0SGDhE
SOLAS Schools
After running a series of very successful courses for TY students from different secondary schools, SOLAS have now launched https://ecogardenshop.ie/education/ which offers a range of 12 different courses which are available to schools to book. The courses are ideal for TY students and cover a great selection of different topics. To book a course or find out more email education@thegardenshop.ie or phone Roisin on 085 1381016. Group rates available – includes lunch.
SOLAS Events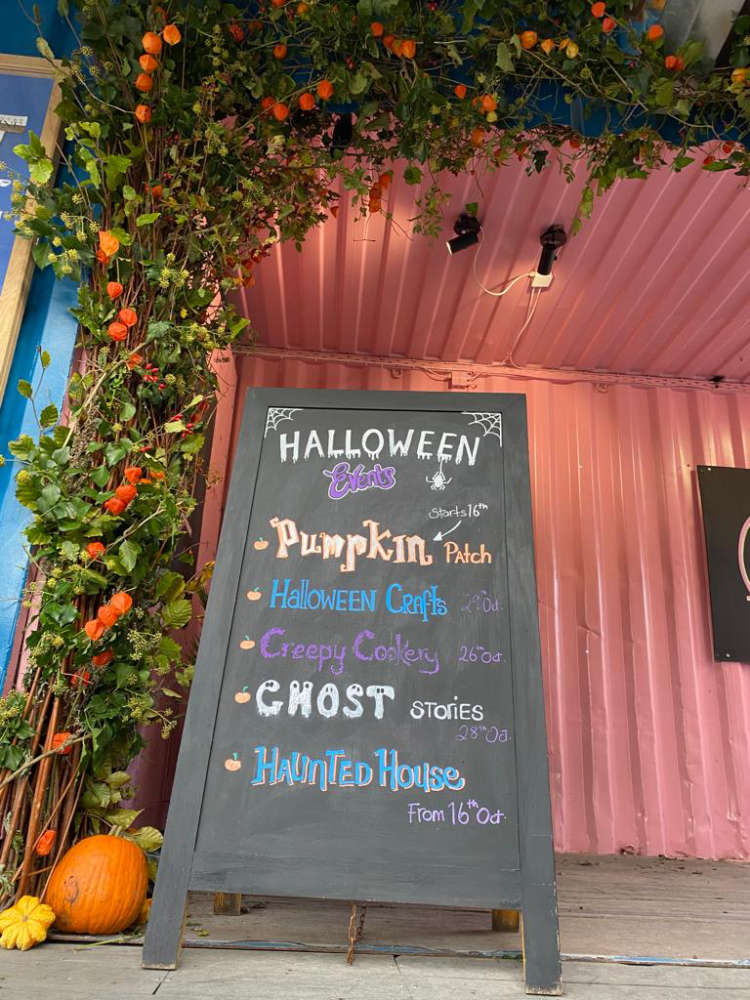 SOLAS – FOOD
Specials for weekend
Beef stew served in a giant Yorkshire pudding served with mash potatoes.
Battered fish and chips with mushy peas and tartar sauce.
Work is still on target to have the indoor seating area open for this Saturday 22 October.
Saturday's Farmers' Market
This Saturday 22nd October 10am-2pm will see a very full market with a wonderful range of bakery, fresh meat, fish and organic beef. Our featured stall this week is

'Sushi Mania' – the freshest and best Sushi in Ireland are back with their incredible range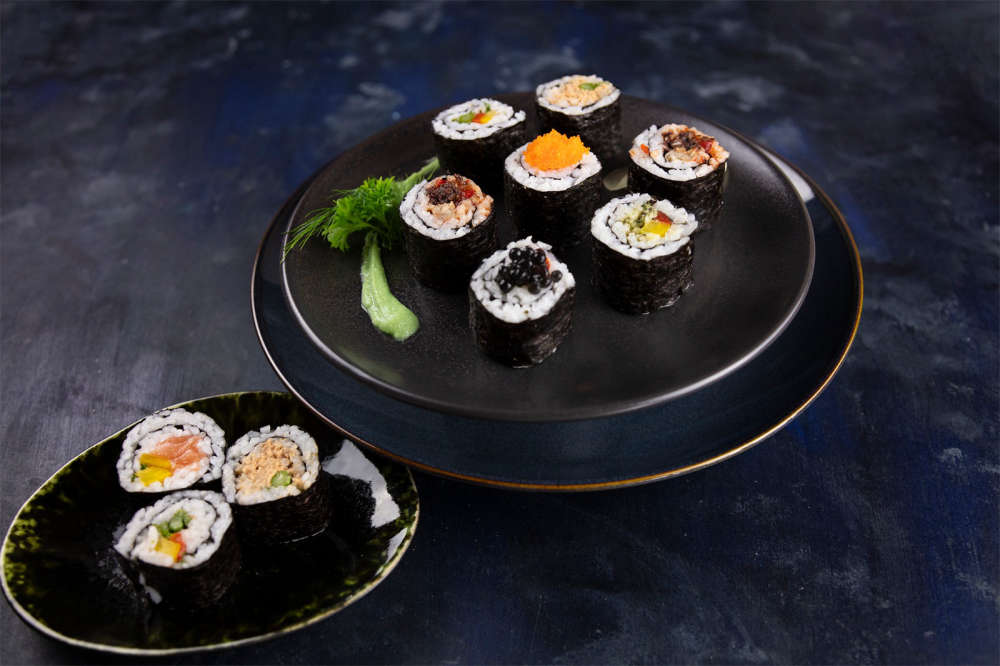 SOLAS – Plants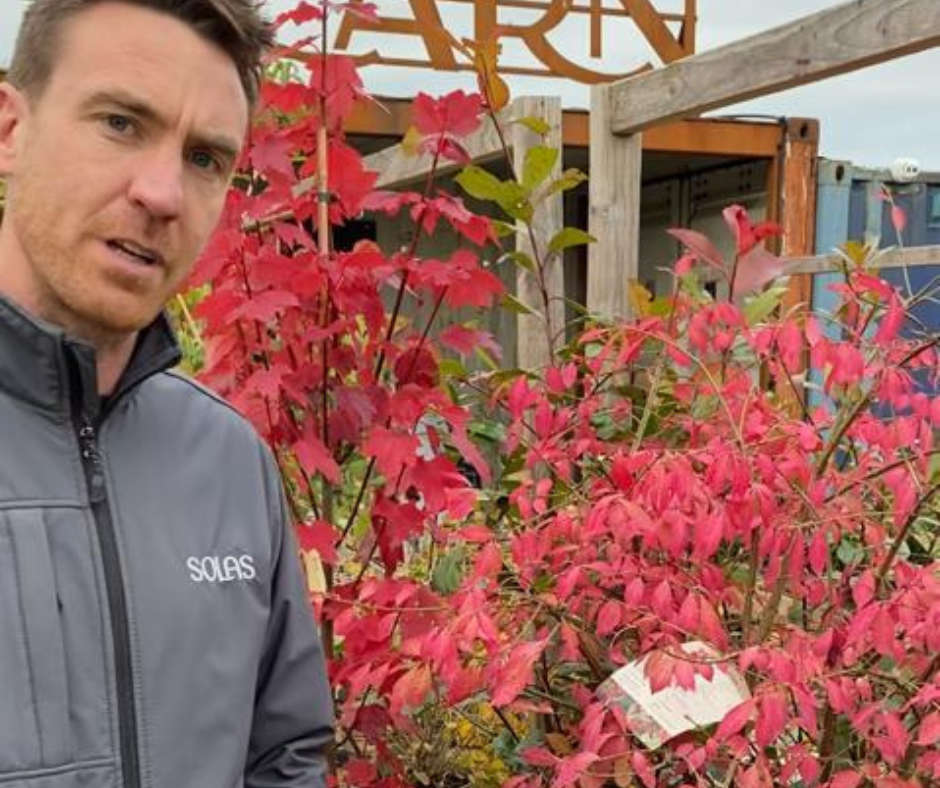 This Week Solas Eco Garden Shop our 'Plant of the Week' is all about Autumnal Colour:
Red oak. Quercus robur
Sweet gum. Liquidambar
Spindle. Euonymus alatus
And an Acer Rubra.
We have our horticulturist onsite 7 days a week, to answer any of your gardening questions.
SOLAS – Shop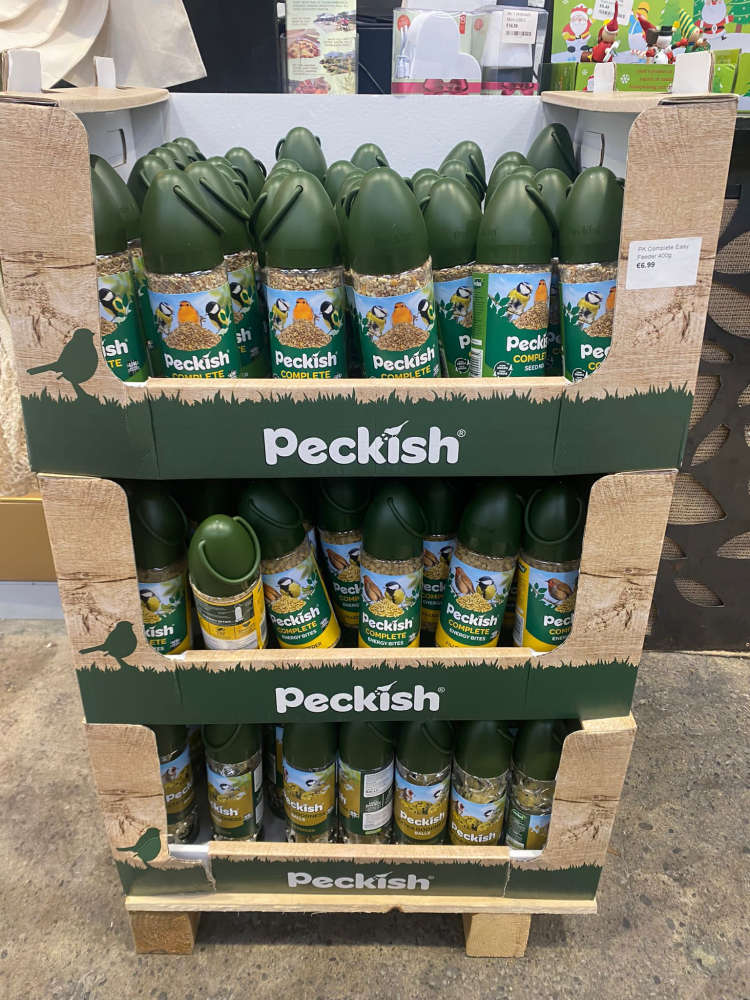 Our 'Product of the Week' at Solas Eco Garden Shop is 'Peckish', complete seed mix, ready to use and refillable bird-feeders. We have peanut, seed and Fat-Ball feeders in store as well as a full range of bird care range now in stock.
SOLAS Weather
The weather forecast is for temperatures of up to 17 degrees and mainly dry. So overall good and of course this weekend the new indoor seating area will be open.