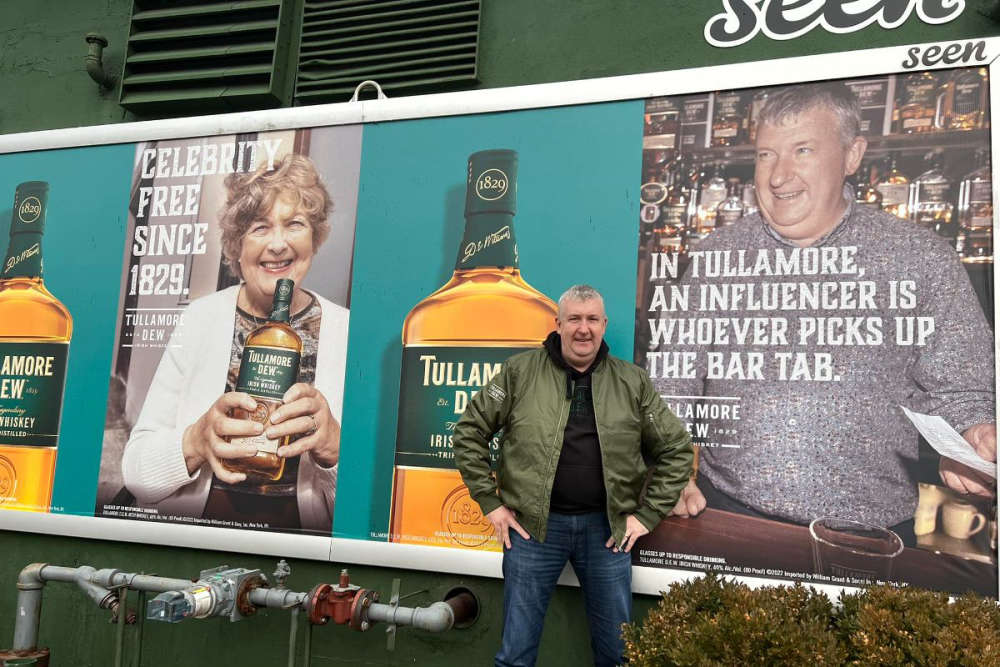 Paul Bell is pictured in Brooklyn.
Are you seeing double?
Don't worry, there are actually two Paul Bells in the picture.
The Offaly publician has paid a visit to a billboard with his picture in Brooklyn.
The owner of the Brewery Tap is featured on the advertisement for Tullamore Dew.