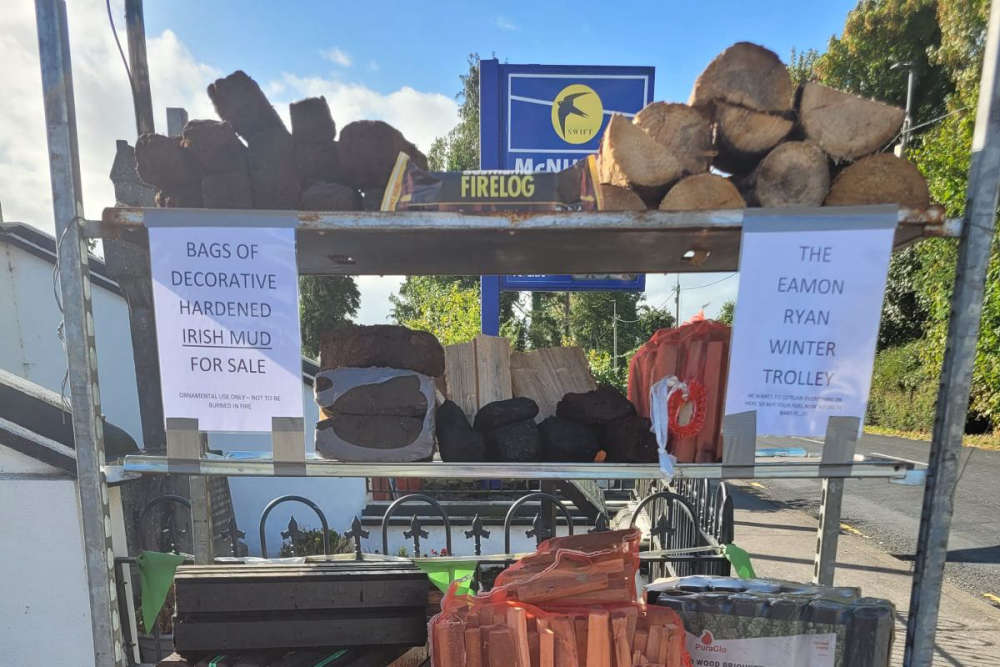 The advertisement has gone viral on social media.
A filling station owner has gone viral on social media for a gag-sign, advertising turf in his forecourt.
Eric McNulty, of McNulty's in Limerick, has posted a sign on a trolley of turf, timber and briquettes, reading "Bags of decorative, hardened Irish mud for sale - for ornamental use only, not to be burned in a fire."
It's poking fun at the widely-criticised ban on the commercial sale of turf, which will come into effect at the end of October.
He's been speaking to Midlands 103's Kamron Clarke: