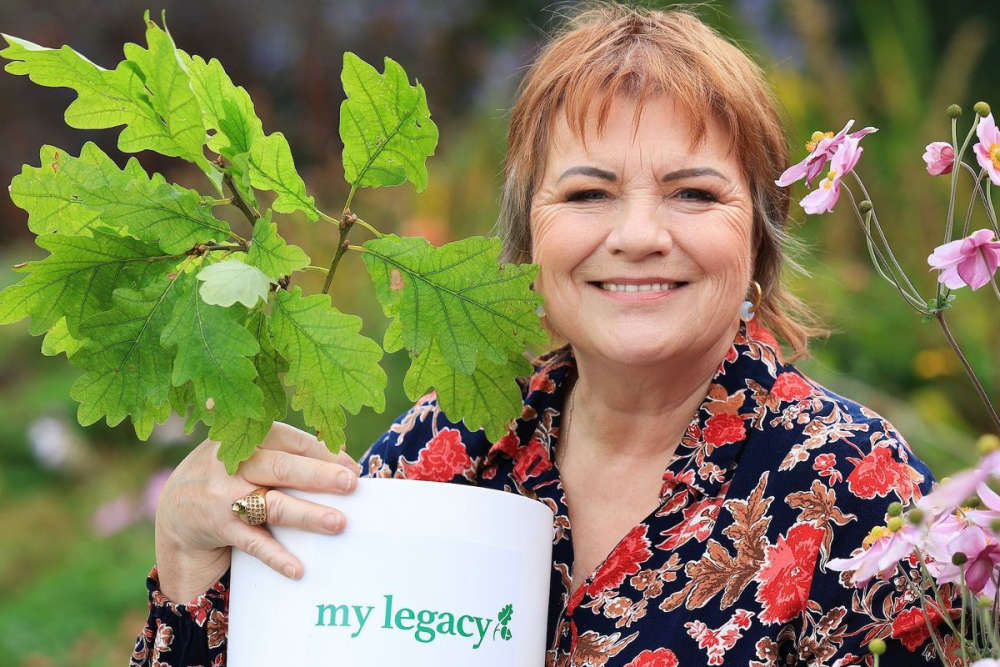 Photo Credit: my Legacy Facebook
She is an ambassador for My Legacy Month.
A midlands actress is encouraging people to "pay it forward" by leaving legacy gifts in their will.
Westmeath's Mary McEvoy, former Glenroe star, is acting as ambassador for My Legacy Month this September.
A Legacy gift can be large or small and is left to a charity of a person's choice in their will.
Mary says: "I think there's this idea that it's the millionaires that can make a big difference for charity or a good cause. When the truth is that every single gift counts and they all add up to something hugely meaningful for Irish charities and for the people and animals and environments they support. At home in Westmeath, I have been planting trees for many years now and every single one starts with a small seed. Now that forest will hopefully be there for many more generations to come. As a society we can have that same impact for future generations by including a gift for a charity in our wills now."