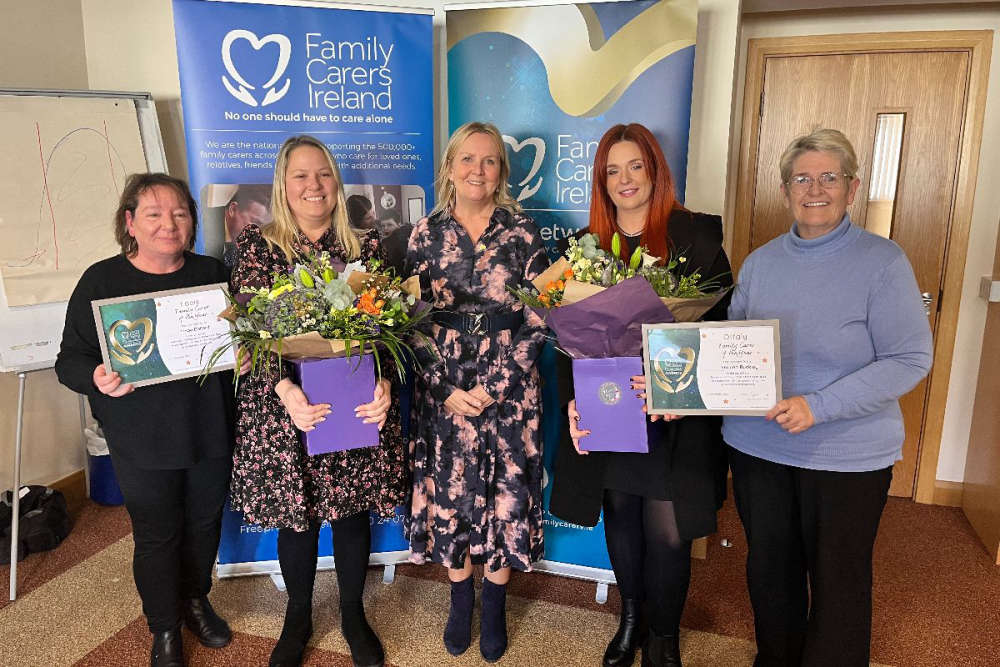 This is the 16th year of the awards.
Midlands Family Carers of the Year have been announced.
Laura Egan earned the honour in Westmeath for her work, not only caring for her daughter full time, but also co-founding a charity to help other families experiencing something similar.
Former nurse Linda Dollard took home the award in Laois, after leaving her job to become a full-time carer for her teenage son with complex additional needs.
The winner in Offaly is Shauna Buckley, who cares for her son who was diagnosed with type 1 diabetes.
The Netwatch Family Carer of the Year awards recognise the dedication of carers to their loved ones.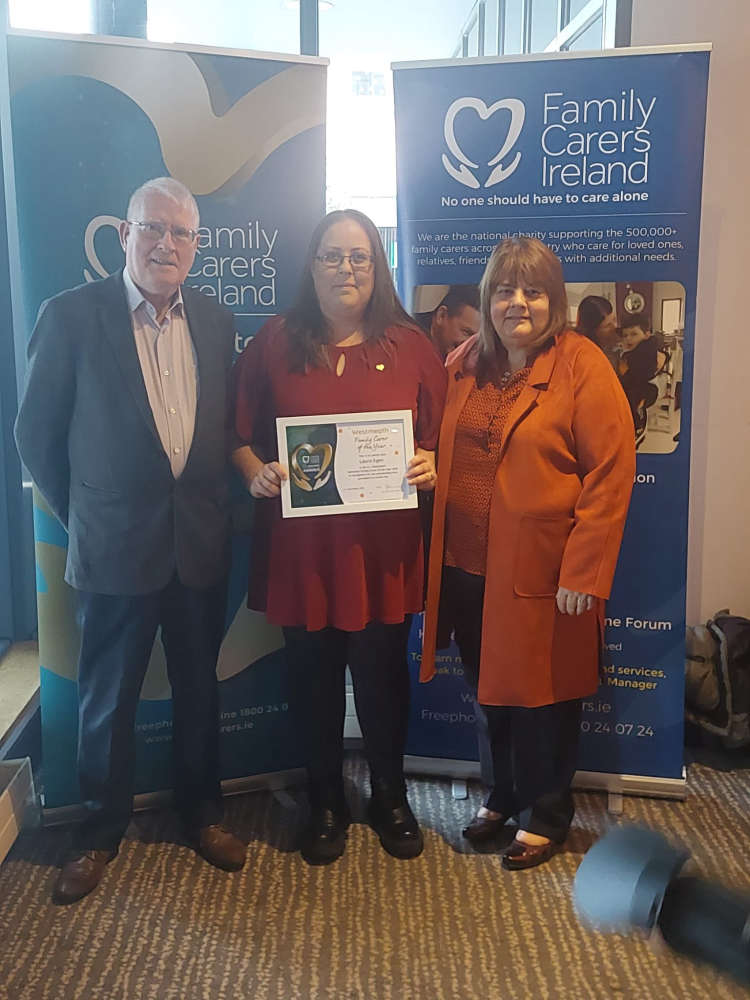 Laura Egan, Netwatch Westmeath Family Carer of the Year with her father Frankie McMenamin and mother Carol McMenamin.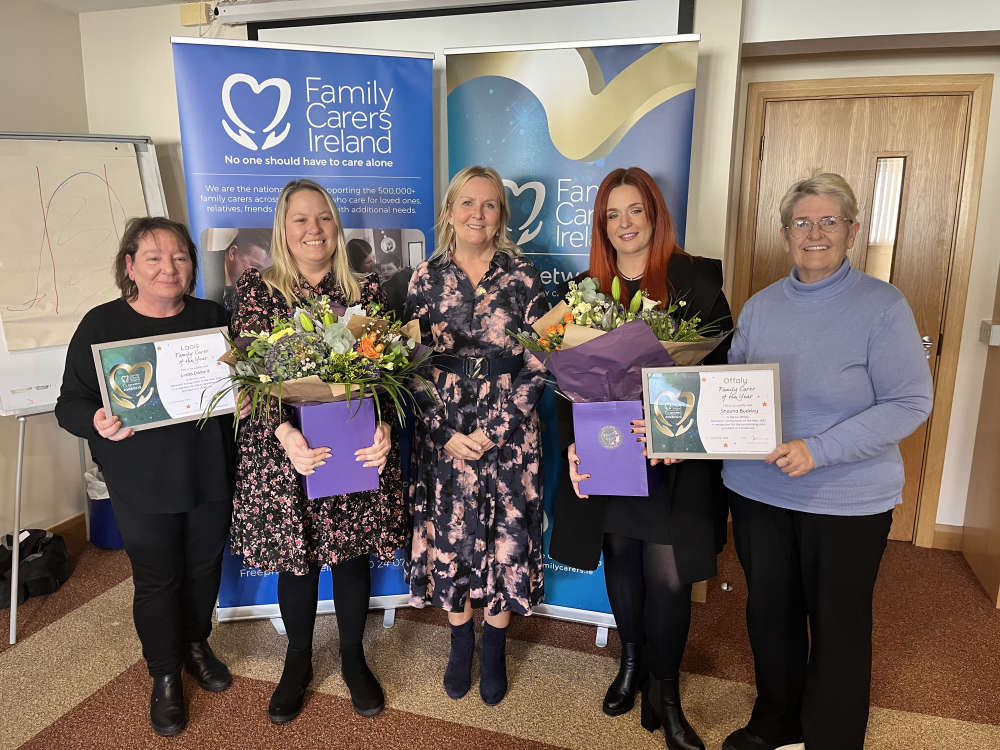 Theresa Carroll; Linda Dollard, Netwatch Laois Family Carer of the Year; Beth Wogan, Community Support Manager, Family Carers Ireland; Shauna Buckley, Netwatch Offaly Family Carer of the Year and Geraldine Mulligan.