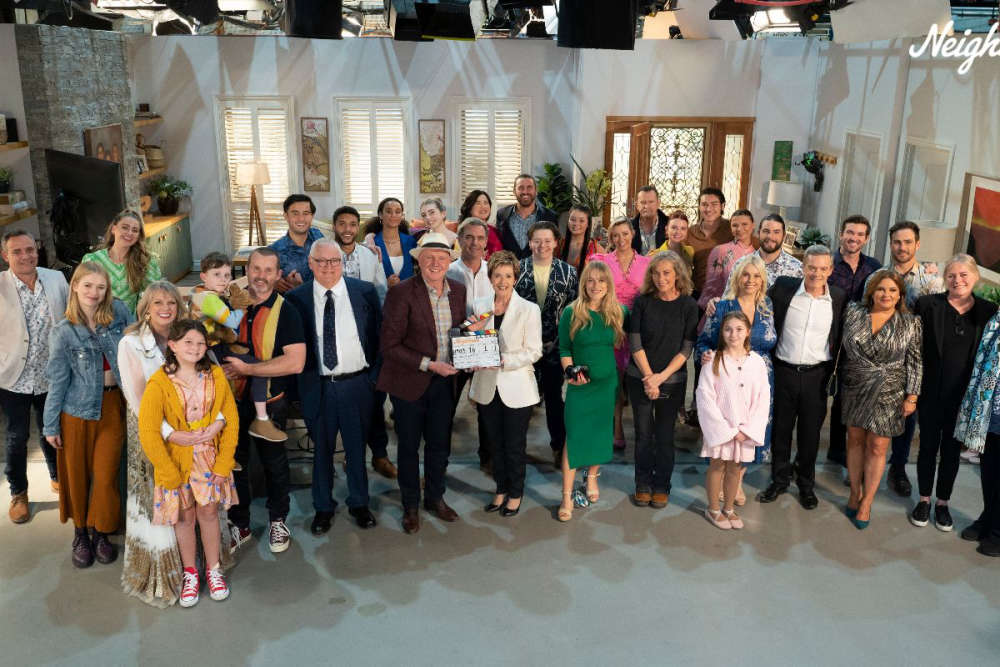 Photo Credit: @NeighboursTV on Twitter
The final episode of the Australian soap will be broadcast in Ireland on the 3rd of August.
One of the stars of Neighbours says filming the soap for the final time will be a "melancholy day".
The long-running Australian production - which started in 1985 - wraps today, with the final episode to be broadcast on the 1st of August in Australia and here on the 3rd.
Stefan Dennis - who plays Paul Robinson - says he became "incredibly emotional" during his last scene.