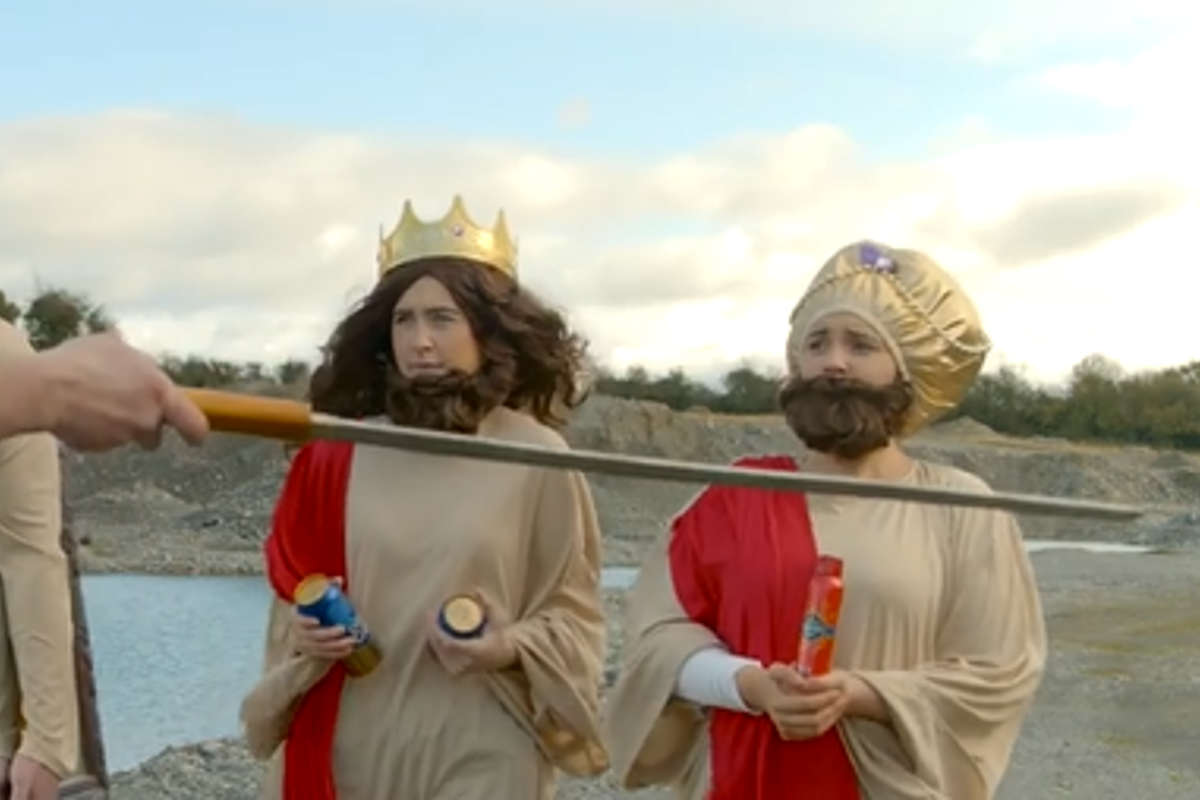 The video is entitled 'Reeling In the Years 0 A.D'. 
How would the first Christmas have been different, if lockdown restrictions were in force.
That's the theme of the sixth annual Christmas ad being launched by JJ Hough's Bar in Banagher today.
The video takes a light-hearted look at how Covid would have affected events in the year 0 AD, including the nativity scene minus St. Joseph and the wise men.
Owner Ger Hough says it's a unusual twist on the traditional festive story:
The cast includes Jared Madden, Saoirse Flynn, Nicola Bashford and Ger Hough, while Harry Prendergast looked after the soundtrack and Alan Rogers filmed and edited the video.