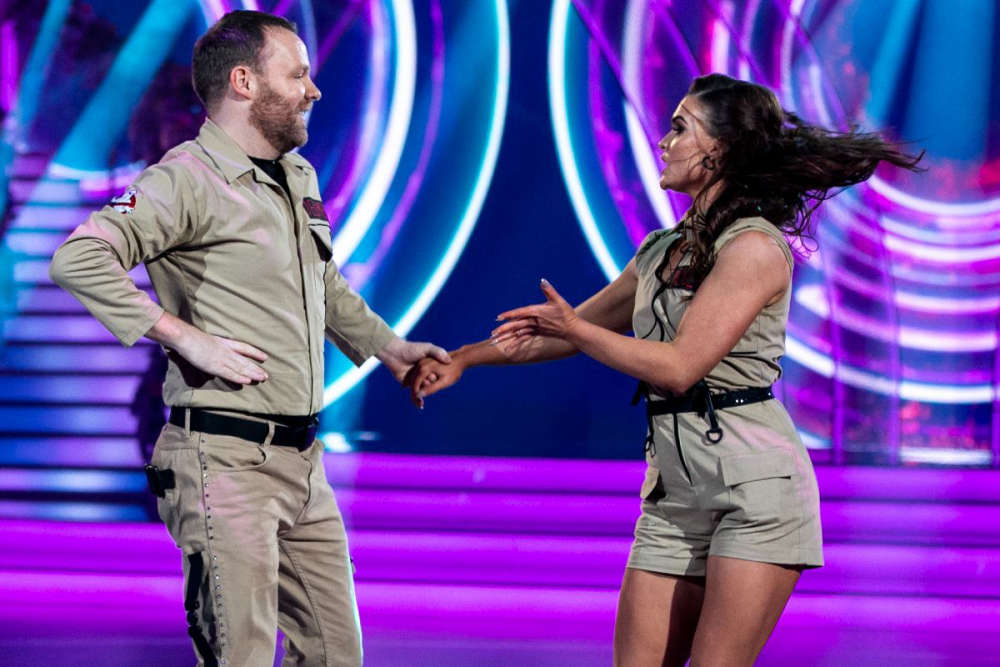 Photo Credit: RTE
His cha-cha-cha wasn't enough to see the Edenderry comedian progress.
The laughs are over for Offaly's Neil Delamere on Dancing With The Stars.
He's become the second celebrity to leave the show, after scoring 18-points with partner Kylee Vincent for their cha-cha-cha.
Despite positive comments from the judges, their score along with the public vote failed to save the Edenderry comedian.
Arthur said: "That was so much fun"
Brian said: "Well there's one thing strange in this neighbourhood and it's that hip action. A little bit more subtlety and you probably would be there."
Loraine said: "I like it. You put yourself into it."
However Offaly's interest in the show isn't at an end, Tullamore's Jordan Conroy continues to show that fast feet on the rugby pitch can translate to the dance floor.
Following his latest effort to the tune of Madagascar, here's what the judges had to say:
Arthur said: "You are a big ball of energy every single week."
Loraine said: "It's playful, it's flamboyant, it's cheeky."
Brian said: "Hips as wooden as that crate over there, but...great showmanship again."
Having two competitors from Offaly may have contributed to Neil Delamere's early exit from Dancing With The Stars, according to a former contestant.
The Edenderry comedian bid farewell last night, while Tullamore's Jordan Conroy survived a scare in the bottom three to advance.
Westmeath's Fr. Ray Kelly, who took part in the show in 2020, thinks local loyalties were divided when the phone lines opened: