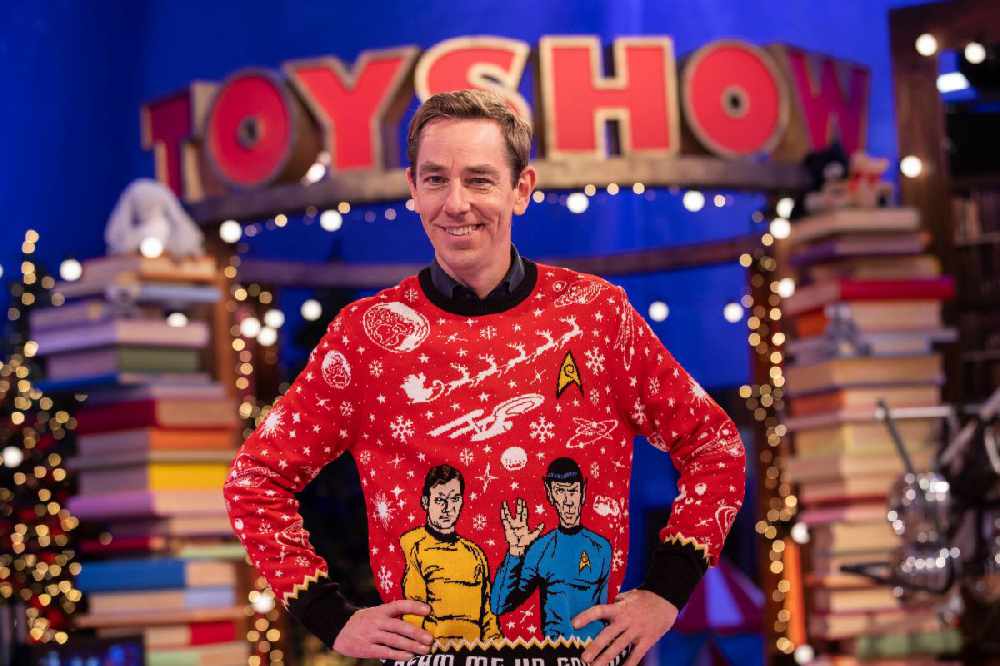 Offaly Down Syndrome Association have been granted the money which they think is a 'gamechanger.'
Charity groups in the midlands are set to benefit from over €120,000 from the RTE Toy Show Appeal.
Westmeath will be allocated €73,000, €30,200 has been granted to Offaly and Laois will receive €20,000.
Offaly Down Syndrome Association is one of the organisations set to receive funding, with €18,000 allocated to the charity.
Chair Robbie Donnelly says Covid-19 had a big impact on their members, and they will be using the money to go on a respite break.
More than 1.1 million children and families across the country are to benefit from RTE's 2021 Toy Show Appeal Grants.
Viewers raised more than €6.6 million for charity as Ryan Tubridy and a whole host of toy testers and performers entertained and audience of 1.8 million around the world last November.
A total of 154 charities are set to benefit from the fund.
Chief Executive of the Community Foundation Denise Charlton outlines where exactly the money is headed:
A full breakdown of funding allocated to midlands charities can be found below:
Áirc Midlands, which works to ensure the rights of children with communications differences are met and are included in society, will receive €10,000

Athlone Family Resource Centre, which will use its funding to develop a range of volunteer led youth hubs for children aged 5-12yrs of age in RAPID communities across Athlone town that provide opportunity for children to engage in creative arts to enhance wellbeing, self-belief, and resilience, will receive €20,000

Cancer Support Sanctuary LARCC, which will use its funding to increase capacity in its Children's Support Service, will receive €43,680

Clara Community and Family Resource Centre CLG, which provides a number of themed activities and programmes for disadvantaged children and families to support them in the daily challenges of life, will receive €5,000

Foróige GYDP SUB Project, which is a community enhancement youth project through creativity and art mosaic, will receive €7,200

Offaly Down Syndrome Association, which provides respite to families whose child or children have Down Syndrome, will receive €18,000

Parents First Laois Offaly will benefit from the donations, receiving €20,000 to enrich and develop early childhood learning through home-based play and developmental activities for children aged 0-3 years who have been adversely affected by the COVID-19 pandemic.