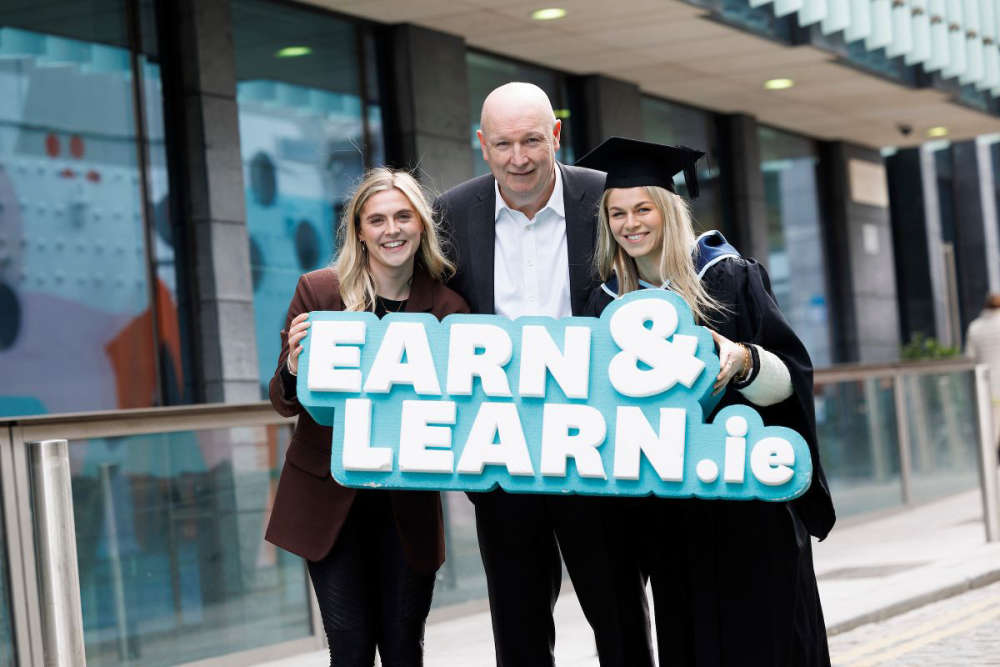 The three year apprenticeship programme takes place in ATU.
People in the midlands are being invited to sign up for an apprenticeship programme.
The 'Earn and Learn' scheme allows apprentices to earn a Degree in Insurance Practice, while receiving a full-time salary.
The three year programme takes place at the Atlantic Technological University, and is carried out on a once-a-week basis.
Dermot Murray, CEO The Insurance Institute says:
"We are incredibly proud of the growth of our Apprenticeship programme and for the unwavering response and support from the insurance sector and prospective apprentices. Last year we welcomed a record number (107) of new apprentices and that's a testament to the resilience, success and diversity of the programme. It also signifies a broader societal shift in terms of the realisation of the value of apprenticeships and the immense opportunities they present. We look forward to welcoming our 2023 apprentices and would like to thank the insurance employers involved in the programme."
Joanne Keane, CEO, LIA, says:
"The Insurance Practitioner Apprenticeship presents both apprentices and employers alike with a completely unique and invaluable opportunity - not to mention the benefit for the wider insurance sector. The practical nature of the apprenticeship ensures that the apprentice gains on-the-job knowledge while obtaining the underlying academic award. The benefits of being able to immediately put what they are learning into practice while studying cannot be overstated."
Anyone who wishes to sign up, can so here.