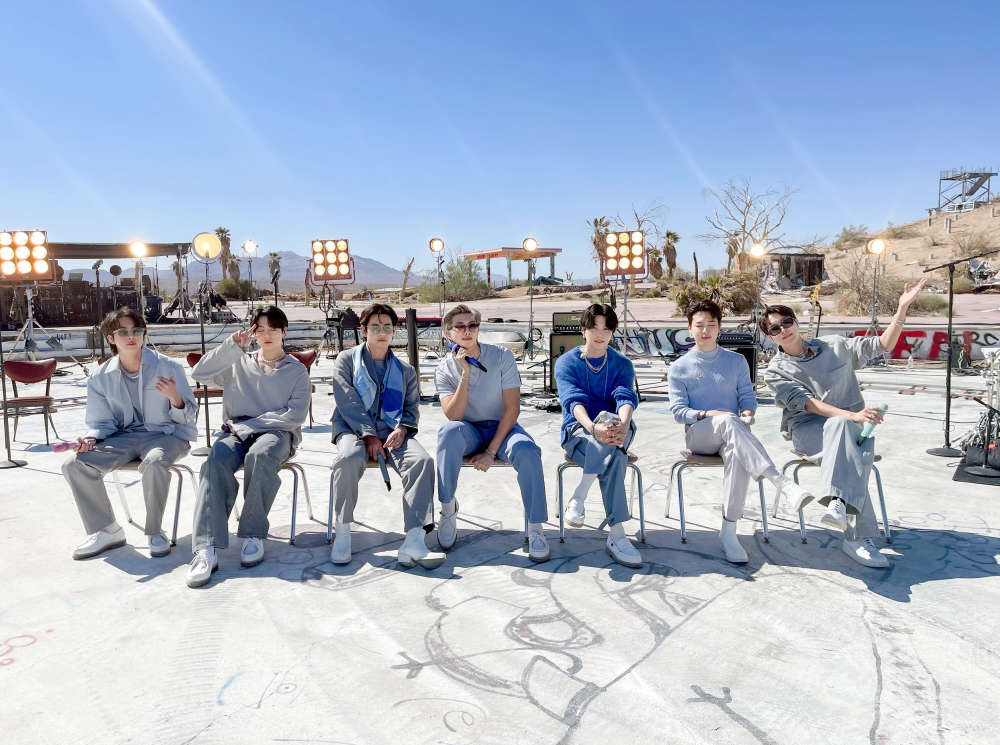 Photo Credit: @bts_bighit on Twitter
The South Korean band say they aren't taking a break, but will be spending more of their time on solo work.
BTS say they aren't taking a break - but they will be spending more time on solo projects.
The boys have revealed the news in a video to celebrate the nine-year anniversary of their debut release.
TOGETHER, We are bulletproof.
ARMY와 BTS, 함께하기에 저희는 방탄소년단입니다.#WeAreBulletproof #BTS_Proof #MyBTStory #BTS9thAnniversary https://t.co/EMIFz07kQM

— BTS_official (@bts_bighit) June 15, 2022
They talk about the success they've had as well as the challenges they've faced due to the pandemic.