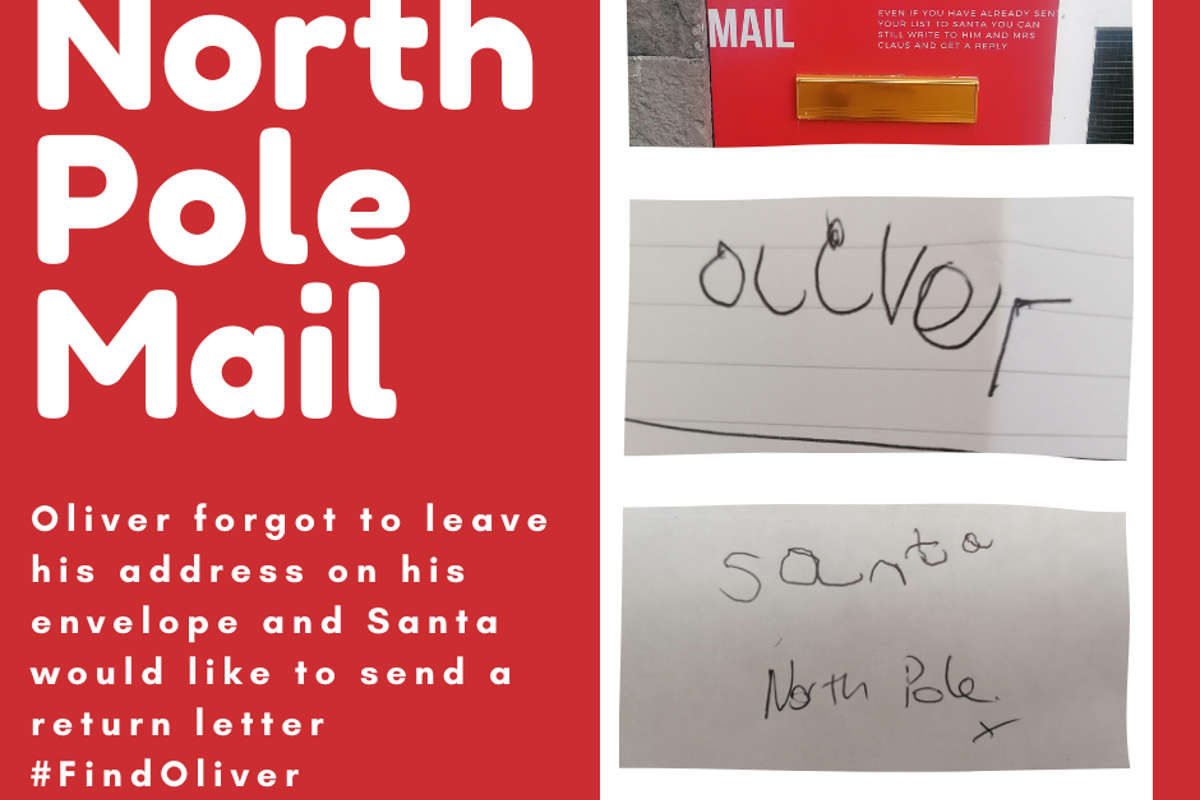 He forgot to include his address on the letter he sent to the North Pole.
Santa is trying to find Oliver, who sent a letter to the North Pole from Mullingar.
He posted the letter in Santa's Mail Box in Market Square but forgot to put his address on the envelope.
The elves collected the first lot of post from the mailbox yesterday.
Anyone who knows Oliver is asked to get in touch with Mullingar.ie on Facebook.
Update: Santa elves have found Oliver.