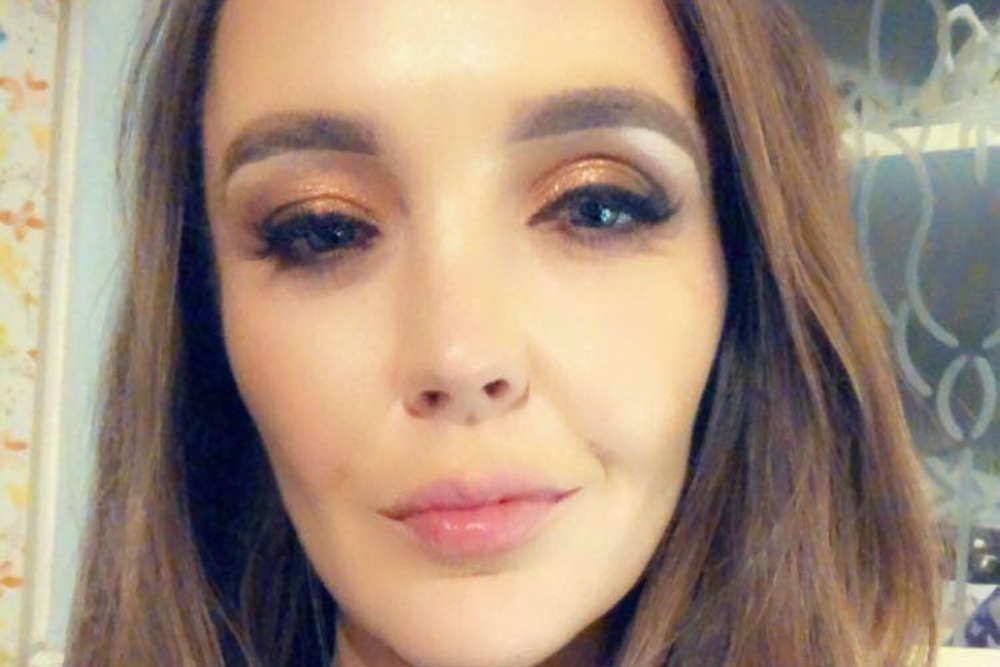 A Laois woman says it was very difficult coming to terms with being in a serious road crash.
World Day of Remembrance for Road Traffic Victims is to be marked in Ireland today.

A number of events are taking place across the country, with a focus this year on the victims of serious injuries and their families.

24,663 people have been killed and 84,977 have been seriously injured on Irish roads since 1977.
Laois' Grainne Kealy, who was seriously injured in a road crash in 2006, says talking to other victims has helped her.
She had her feet on the dash, when the car skidded on ice and when the airbag deployed her knees were sent flying into her face.
Ms. Kealy was hospitalised for weeks and suffered brain injuries in the crash.
She's been sharing her story on the Midlands Today Show with Robert Fahy:
The Road Safety Authority and Gardai are urging people to slow down and take better care when driving to avoid more fatalities.
Minister of State at the Department of Transport, Hildegarde Naughton said: "World Day of Remembrance for Road Traffic Victims is a time to remember those who have been killed or seriously injured on our roads. Equally, it is a time to honour the families and loved ones of the victims of road traffic crashes. It is also a time to thank our emergency services and healthcare workers who deal first-hand with the consequences of road traffic collisions. This coming Sunday I ask that we all take a moment to remember everyone affected by road trauma."
Liz O'Donnell, Chairperson of the Road Safety Authority said: "This year marks the 15th year that we have marked World Day of Remembrance for Road Traffic Victims in Ireland. It is our way of ensuring that those who have died or been seriously injured are not forgotten. Because behind the numbers are real people; somebody's father, brother, son, mother, sister or daughter. They are real lives lost or shattered by serious injuries, leaving families and communities devastated as they cope with the lasting impact of death and serious injury on the road. There are a number of commemorations taking place around the country and we invite people to take a few moments this Sunday to join us in remembering all those who have been injured or killed on our roads."
Chief Superintendent Michael Hennebry, Garda National Roads Policing Bureau, An Garda Síochána said: "Gardaí unfortunately know too well the devastation caused by road collisions. We also see the traumatic consequences of road traffic collisions on families and communities when we deliver the harrowing news nobody wants to hear, that their loved ones have been killed or seriously injured in a crash. We must continue to work together to combat preventable road deaths and injuries. We can do this by slowing down, taking better care, having consideration for other road users, and remembering that we all share the road. Please take some time this Sunday to remember road traffic victims, their families and loved ones."
Sam Waide, CEO, Road Safety Authority said: "Whether we walk, cycle, drive or travel as a passenger, World Day of Remembrance is a time for us all to reflect on our own road user behaviour and make positive changes. If we all make small changes, for example to slow down, it would make a big difference to road safety. I'm asking everyone, out of respect to those who have lost their lives or have been seriously injured, to please make time this Sunday to think about what you can do to make our roads safe."
In 2005 the United Nations adopted a resolution which calls for governments to mark the third Sunday in November each year as World Day of Remembrance for Road Traffic Victims. This day provides an opportunity to draw the public's attention to road traffic crashes, their consequences and costs, and the measures which can be taken to prevent them.
120 people have been killed on Irish roads to date in 2021 this is a decrease of 14 deaths compared to the same date last year.