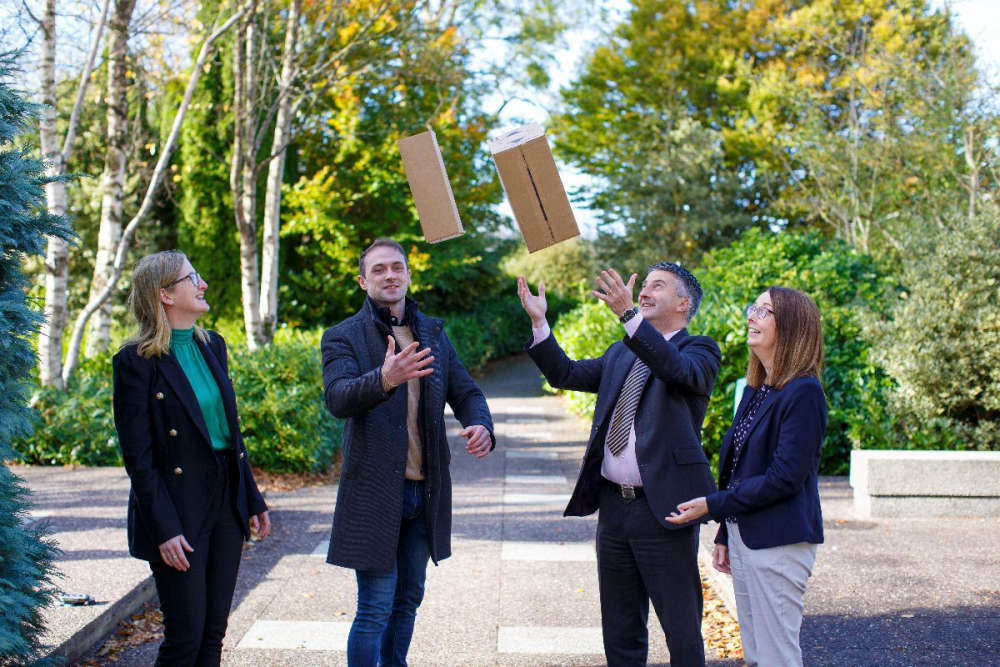 Patrick O'Loughlin, marketing manager, DPD Ireland; Louise Murray, senior lecturer, Department of Business and Management, TUS; Chris Kearns, final-year digital marketing student, TUS; Alison Sheridan, Head of Department
The Digital Marketing student is implementing a new strategy with DPD Ireland.
A Tullamore student is helping Irish businesses to increase competitiveness.
Chris Kearns, a Digital Maketing student at TUS Athlone, is partnering with DPD Ireland to implement a new marketing strategy, as part of the course's capstone project.
The project asks final year Digital Marketing students to create a marketing plan for a host company to expand their digital footprint.
"Our host companies benefit hugely as they get digital marketing expertise from students who have been immersed in the latest digital marketing trends, tools and strategies for the past three years of their studies," says Senior Lecturer, Louise Murray.