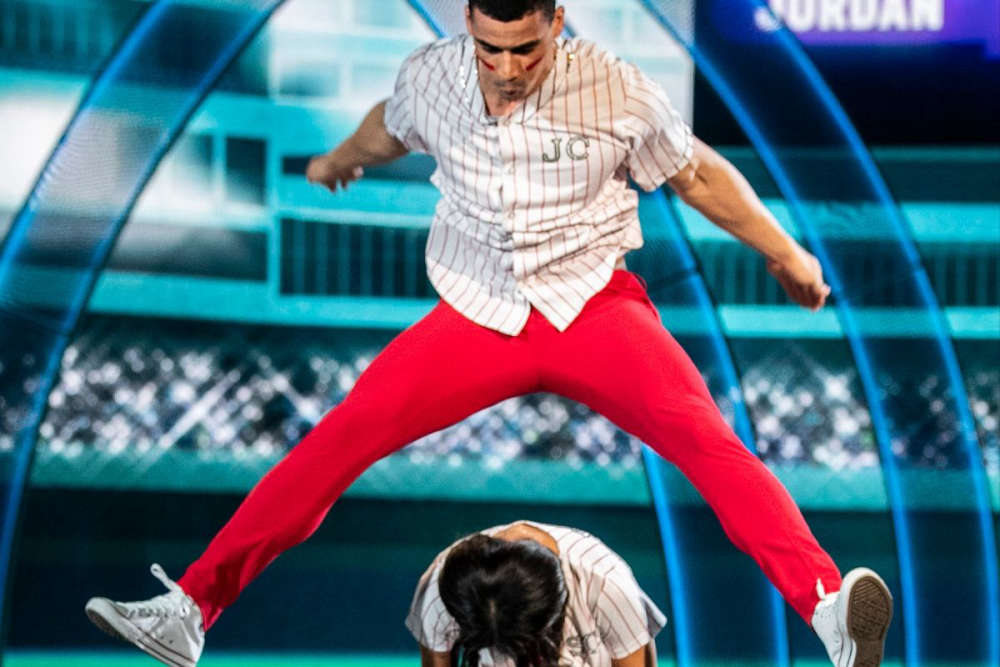 Photo credit: @DWTSIRL
The judges said it was a great performance.
Tullamore's 'Jordan Conroy' and partner 'Salome Chachua' will appear again on next week's Dancing With The Stars, as they make it through this week's elimination, avoiding the dance off.
Scoring a total of 29 points from the judges, their uptempo jive was danced to 'Runaway Bay' by Bruno Mars.
Lorraine commented that they "knocked it out of the park". She also said he was so light on his feet and it was a great performance.
Missy Keating was the fourth celebrity dancer to be eliminated with her partner 'Ervinas Merfelda', losing out to 'Erica Cody' in the first dance-off of the series.