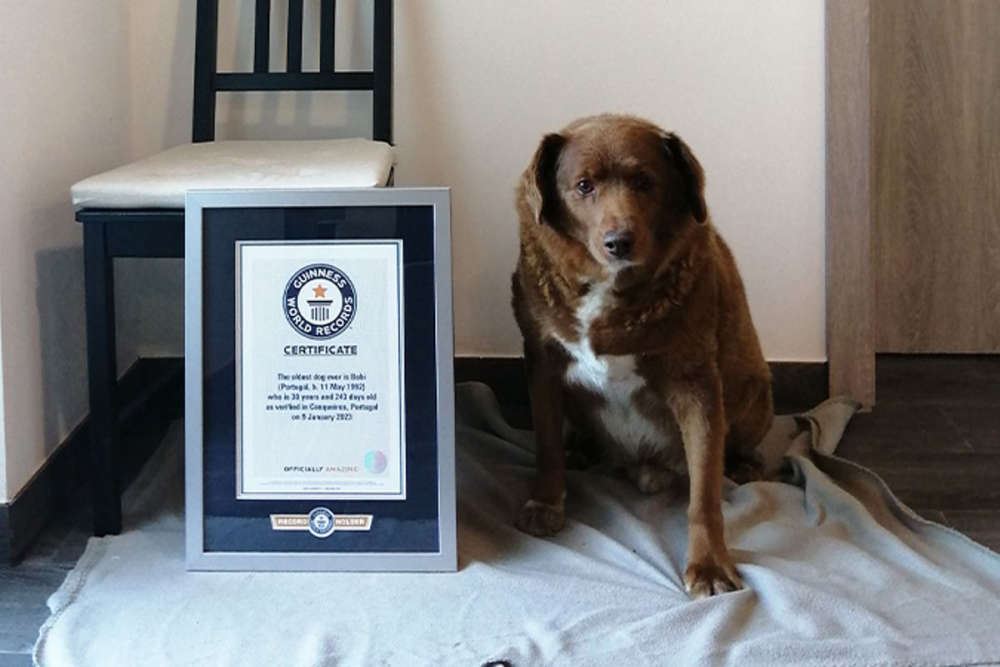 Photo Credit: guinnessworldrecords.com
The dog had the most paw-fect birthday party.
The world's oldest dog has celebrated his 31st birthday.
Bobi, who lives in southern Portugal, is a purebred Rafeiro do Alentejo.
The Irish Independent reports, that local meats and fish were served at his birthday party with extra for Bobi, who only eats human food.
His owner, Leonel Costa, says Bobi finds it difficult to walk these days and his failing eyesight means he often bumps into things.