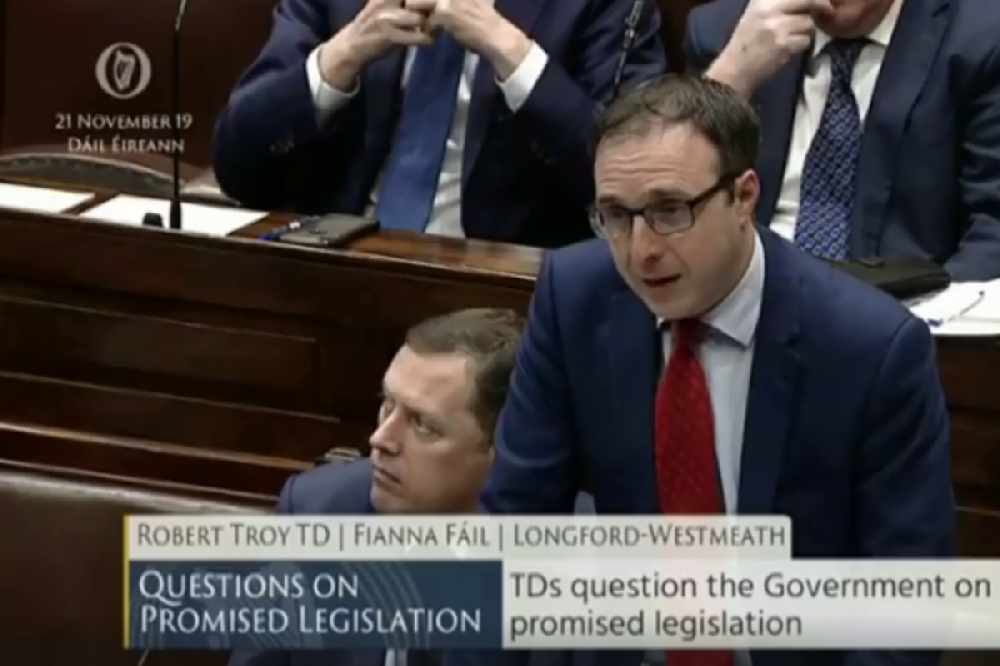 A Longford / Westmeath TD claims the Government is failing to deal human trafficking. 
A ferry containing 16 people, found alive in the back of truck, has arrived at Rosslare Port in Co. Wexford this afternoon.
Gardai and emergency services have boarded the Stena Line ship to meet the group, who were discovered by an employee on last night's sailing from Cherbourg in France.
The people found were found on last night's 9 o'clock sailing from Cherbourg in France by a Stena employee during a routine inspection.
They were taken out of the sealed container and given blankets and refreshments.
They're said to be in 'good health'.
Shortly after the ship arrived, Gardaí along with ambulances boarded the ferry, while other trucks and vans disembarked.
The group will be medically assessed before Gardaí and immigration officials begin work on the latest case of migrants discovered in the back of sealed containers.
Fianna Fail says this case highlights the Governments abject failure when it comes to the issue of human trafficking.
Longford / Westmeath TD Robert Troy claims inaction is hurting Ireland's international reputation, is endangering lives while allowing violent criminals to profit from the misery of others.
He's has been questioning the Tánaiste in the Dáil:
Governemnt failures in tackling human trafficking.

Today's discovery of 16 people in a truck on a ferry bound for Rosslare, highlights the Governments abject failure when it comes to the issue of human trafficking. The recent International Trafficking in Persons Report was highly critical of Ireland in this regard. The Governments inaction is hurting Irelands international reputation, is endangering lives while allowing violent criminals to profit from the misery of others. I call on the Government to immediately implement the report's recommendations.

Posted by Robert Troy TD on Thursday, November 21, 2019
Tánaiste Simon Coveney says a specialist garda team is in place to help: