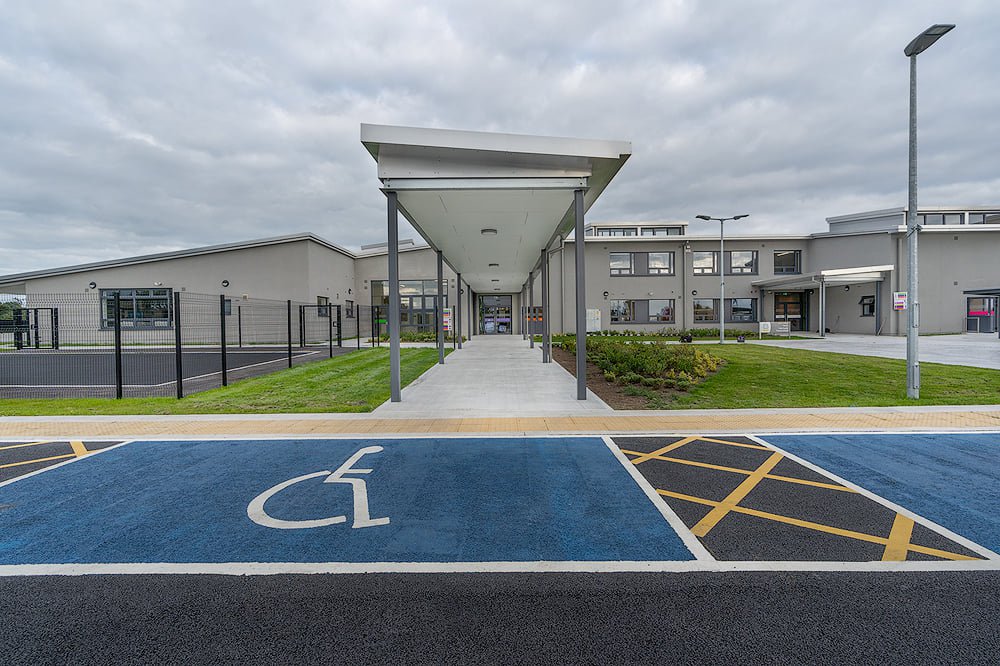 Permission granted for use of photo by Curraghmore NS Parents' Association, credit: Motion Picture Media by Noel McIntyre
Over ten completion dates were missed by contractors.
More than two years after the original completion date, 350 pupils have moved into their new primary school building in Westmeath.
Curraghmore National School opened its doors yesterday morning, following a protracted construction process, that included over 10 missed delivery dates.
Students spent the past 12 months split between three different buildings across the county.
Chairperson of Curraghmore National School Parents' Association, Lisa Duffy, says it was like Christmas morning for parents and students alike: