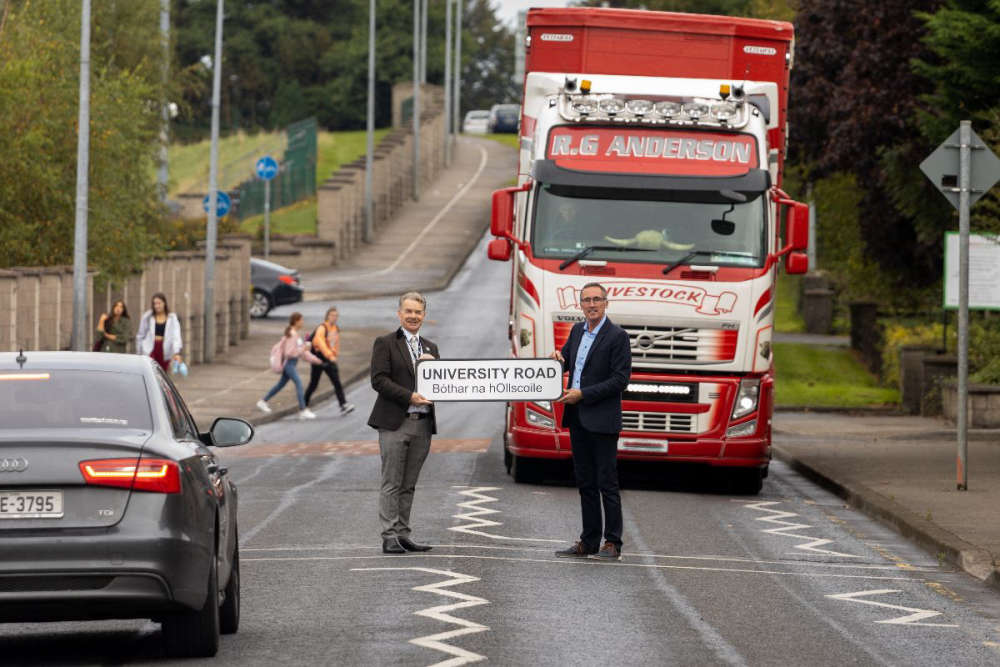 A submission was made by AIT in June.
The road from the new Garrycastle Roundabout to Wash House Turn Roundabout in Athlone has been renamed University Road in anticipation of the Midlands' first university opening its doors on Oct 1.
A submission was made by AIT in June following a call by Cllr. Aengus O'Rourke to the public to name seven roads in Athlone without official place names.
The proposal was put forward to Westmeath County Council by Cllr. O' Rourke, a graduate of AIT, late last week and unanimously seconded.
Professor Ciarán Ó Catháin, president of AIT, says it was a "small but symbolic step forward" for the Midlands and Athlone as a new university town.
"There was a unanimous decision from our Governing Body that we should submit a proposal to the council on the naming of the road to mark the occasion of the technological university, so we put it in and we were delighted to see that the council supported it.
"It's a wonderful tribute to Athlone and to AIT, as we celebrate 50 years and stand on the cusp of becoming a university to have the main link road down from the motorway to the campus being called University Road," he said.
He continued, "I think it augurs well for the future and it is wonderful to receive this recognition from the town council for the tremendous work that has been done since AIT's origins as an RTC to an institute of technology and speaks to the future of what
the TU will be."
Cllr. O'Rourke, who proposed the idea of the naming the road, said that there had been "unanimous agreement from all parties" and that he was looking forward to what it would do for the town of Athlone.
"This will be transformational for the town; there's no doubt about that," he said, "I have a connection with the college, myself, having studied there and through my mother and even my grandfather going back 56 years ago or so when the idea was first mooted about turning the lands of Creggan into a regional technical college.
"Now to see it become a technological university, it has really been a fantastic transformation, it really has, and it is a great credit to Professor Ciarán Ó Catháín's leadership.
He had the vision for what AIT could become and drove it through to its conclusion," he said.