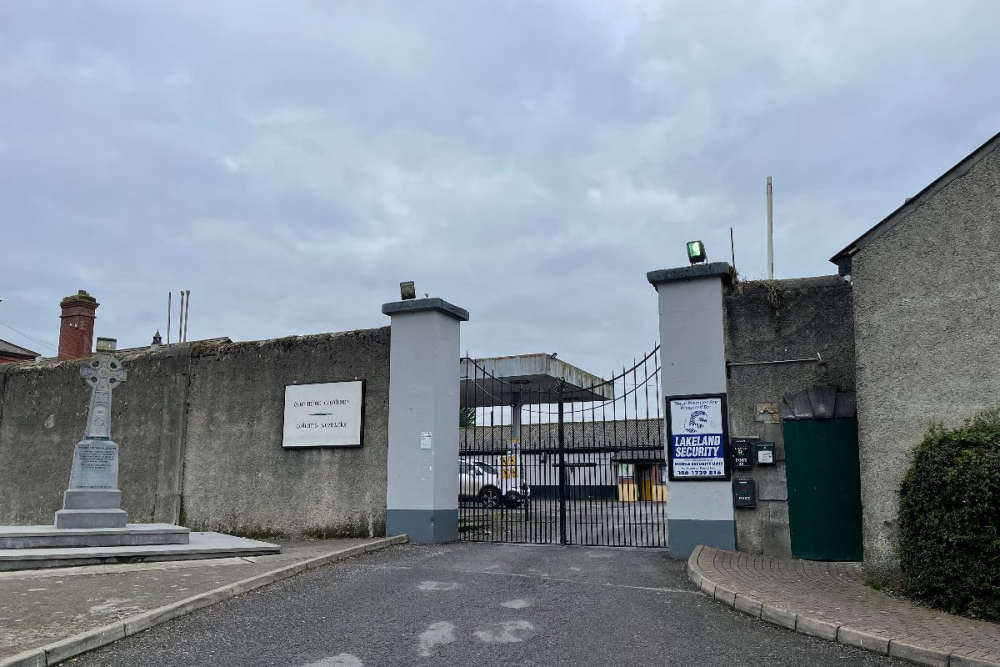 The Department of Integration expects they'll be relocated within a number of weeks.
Nearly 50 refugees are staying in tented accommodation in a former midlands army barracks.
The Department of Integration says they recently arrived from Ukraine and are expected to be relocated from Columb Barracks in Mullingar within a number of weeks.
It comes as Ireland is struggling to source accommodation for those fleeing the war, with up to 750 refugees due to stay in glamping facilities at the site of Electric Picnic in Stradbally, as a result.
The Department also says the first 20 of the 50, four-person, modular units in Columb Barrakcs are expected to be finished in the next two weeks, with the remaining 30 to come by the end of October or early November.
It says none of refugees staying in tents at the site will be moved into modular units, and will comprise only of Ukrainian families.
The first of those are expected to move in in early October, and a body to manage the accommodation is being sought.
In a statement to Midlands 103, the Department of Integration says:
"In March the Government agreed a proposal from the Humanitarian Accommodation Working Group established under the Department of the Taoiseach to take forward a "proof of concept" project for the provision of temporary modular accommodation. Columb Barracks, Mullingar, Co. Westmeath was chosen as an appropriate to deliver the first proof of concept project, which will deliver 50 four-person modular units, with a total capacity of 200, at the site.
Assembly and installation of the units is ongoing and the first 20 units will be completed over the next 2 weeks, with the remaining units being delivered by end October/early November. All of the units will be used for Ukrainian families.
As you will be aware, there is an ongoing significant shortfall in accommodation for those arriving from Ukraine. Due to this shortfall, tented accommodation is being utilised and 48 people who arrived recently from Ukraine are currently being accommodated in tented accommodation in Columb Barracks. The 48 people are expected to be relocated over the next number of weeks and will not form part of the group being assigned to the modular units within Column Barracks."
The process of appointing a body to undertake the management and maintenance of the units and common areas at Columb Barracks is ongoing, as is work to identify the families who will occupy the units. All going well, it is expected that the first families may move in in early October.