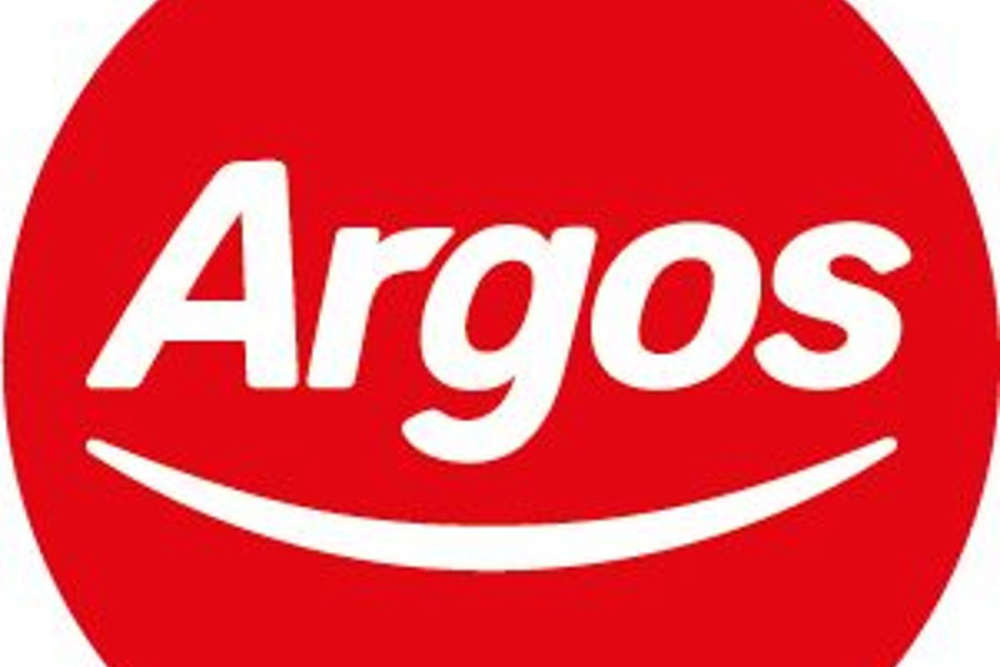 Photo Credit: Facebook @Argos
The retailer has three stores in the midlands.
Argos is to close ALL of its Irish outlets, according to a trade union.
The company says 580 jobs will go across it's 34 stores - which includes outlets in in Athlone Tullamore and Portlaoise.
Some stores will shut in March following the end of their leases, with the remainder to close by June 24th.
Mandate Trade Union says it will work with the company to get the best deal for staff.
Housing Minister Darragh O'Brien says it will be a hard day for staff receiving the news today:
Argos opened their first shop in Ireland in 1996.
As part of it's withdrawal home delivery and online purchases will stop on March 22nd - before all stores shut in June.
Mandate which represents staff says it's very disappointed by the announcement.
Trade union official Michael Meegan explains the decision:
It says it will offer a redundancy package well beyond the legal requirements.
In their most recent accounts the company said sales had fallen by 21.5% last year, while Brexit is also thought to have impacted their business in Ireland.
CEO of Laois Chamber of Commerce, Caroline Hofman, says it's a huge blow:
Speaking to David Hollywood, Tullamore & District Chamber President Anthony Hanniffy says he's surprised at both the timing and scale of the announcement:
These shoppers say they are disappointed:
Solidarity to all Argos workers getting awful news today. ✊

It's a hammer blow for workers, their families and their communities and a very sad loss of good unionised jobs.

Argos must now engage with @MandateTU to ensure these workers get the best possible redundancy package. pic.twitter.com/iPMDoLozZo

— The Labour Party (@labour) January 19, 2023
Statement from Argos:
Argos has announced that it intends to close all stores and operations in the Republic of Ireland at the end of June this year. Argos is a retailer of general merchandise products, including toys, technology and consumer electronics. It arrived at the decision to leave Ireland following a long period of careful consideration and a thorough review of its business and operations in the country. Argos concluded the investment required to develop and modernise the Irish part of its business was not viable and that the money would be better invested in other parts of its business.
Argos operates a bespoke model in the Republic of Ireland that is significantly different to its wider UK operation and today's announcement only relates to Argos stores in the Republic of Ireland.
Everyone at Argos recognises that today's news will be unsettling for all its colleagues, some of whom have served Argos customers in Ireland for many years, and disappointing for its loyal customers.
Argos is committed to doing everything it can to support its people and is talking to 580 colleagues, across 34 stores in the Republic of Ireland about their options. As part of its consultation with colleagues and Mandate, the recognised trade union, Argos will propose an enhanced redundancy package that goes well beyond its statutory obligations. The small number of colleagues not eligible for redundancy under Irish Law are expected to receive a one-off goodwill payment. To further support colleagues, Argos has also committed to a programme of wider support over the coming months.
Argos stores will remain open to customers in the Republic of Ireland until 24th June 2023. Following today's announcement, Argos will begin the process of gradually winding down its Irish business. As part of this, customers in Ireland will no longer be able to pay for orders via the Argos website or place orders via its home delivery service after 22nd March 2023. Orders placed up to this date will continue to be fulfilled and customers will still be able to reserve products online and pay for them in store until the point of business closure.