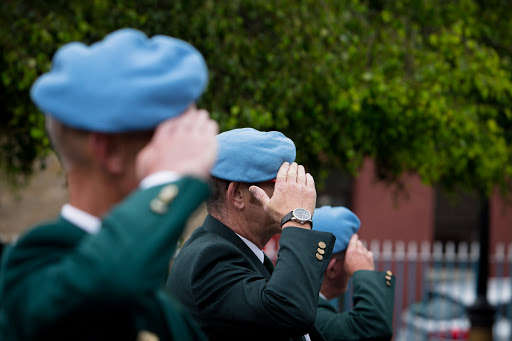 Stock image
A midlands TD says the awarding of medals within the Defence Forces is quite a rigid process.
The awarding of medals to more Jadotville soldiers could be revisited, if the wider Defence Forces medals process is reviewed.
Then-Commandant Pat Quinlan had recommended medals be awarded to 33 of the 158 Irishmen who held off an attack by thousands of mercenaries in a 1961 UN peacekeeping mission in the Congo and were eventually forced to surrender.
He requested five Medals for Gallantry be given to his troops and 27 for Distinguished Service, upon their return to Ireland.
There were further calls for the issue to be addressed last September, by the then-Cathaoirleach of Westmeath County Council, Ken Glynn.
He asked for the soldiers - who included a number from the midlands - be recognised for the bravery.
However, a new independent 500-page report, published yesterday, has recommended just one medal be given to the late commandant.
The Report prepared by the Independent Review Group on Jadotville has been published & available at: https://t.co/Gqu2nzDvWd#StrengthenTheNation pic.twitter.com/20J8FThOLq

— Óglaigh na hÉireann (@defenceforces) July 15, 2021
The review group also noted how the men were treated upon their return home, branded as cowards for surrendering.
It said the men were willfully ignored and knowingly silenced, that some of the children had white feathers put in their schoolbags and were insulted in the streets.
It also noted how the issue was swept under the carpet by the higher echelons of the Defence Forces.
But the group also stated that there are many misconceptions about the battle, further fuelled by the Netflix film, The Siege of Jadotville, which it says distorted the facts.
Independent Kildare-South TD and former member of the Defence Forces, Cathal Berry, says there are other recommendations in the report - which could to lead to the case developing further: