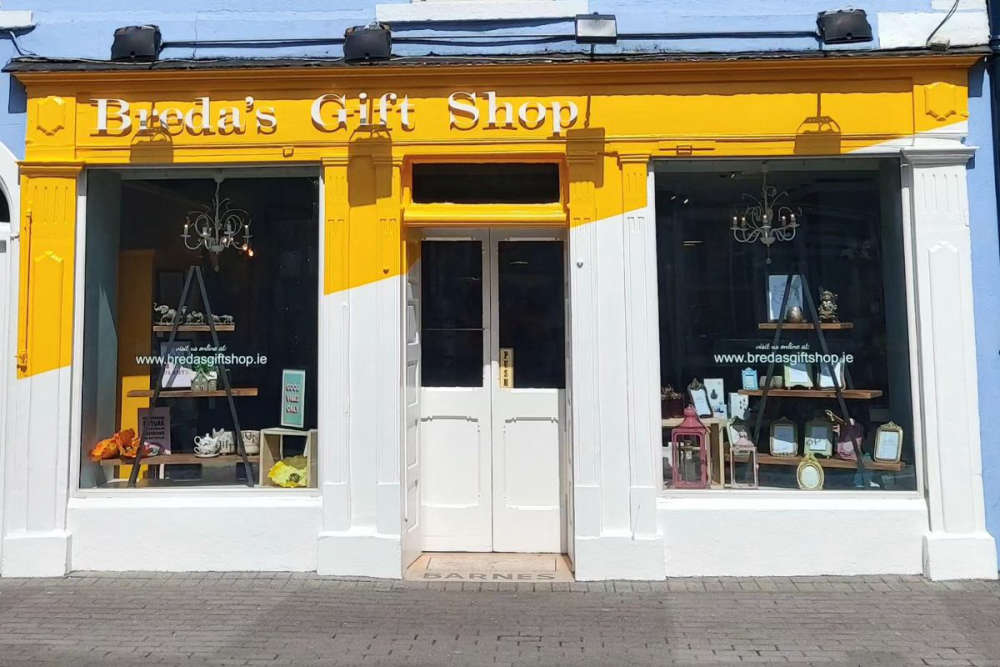 Photo Credit: Facebook @Breda's Gift Shop Mountmellick + Kilkenny
It's been in business for nine years.
Another small business in the midlands will close its doors for the last time.
Breda's Gift Shop in Mountmellick took to Facebook to announce the decision, and will close tomorrow.
Owner Breda says the choice was "extremely difficult" to make, but "such are the challenges that currently face small businesses."
The beloved store has been in business for nine years, and she says it's been her "pride and joy ever since."
The Facebook post signs off by thanking staff, family and customers for their kindness over the years, and reminds those with gift cards, they can be used online or at the store in Kilkenny.
Breda's Gift Shop is the third midlands business to close in just over a month.