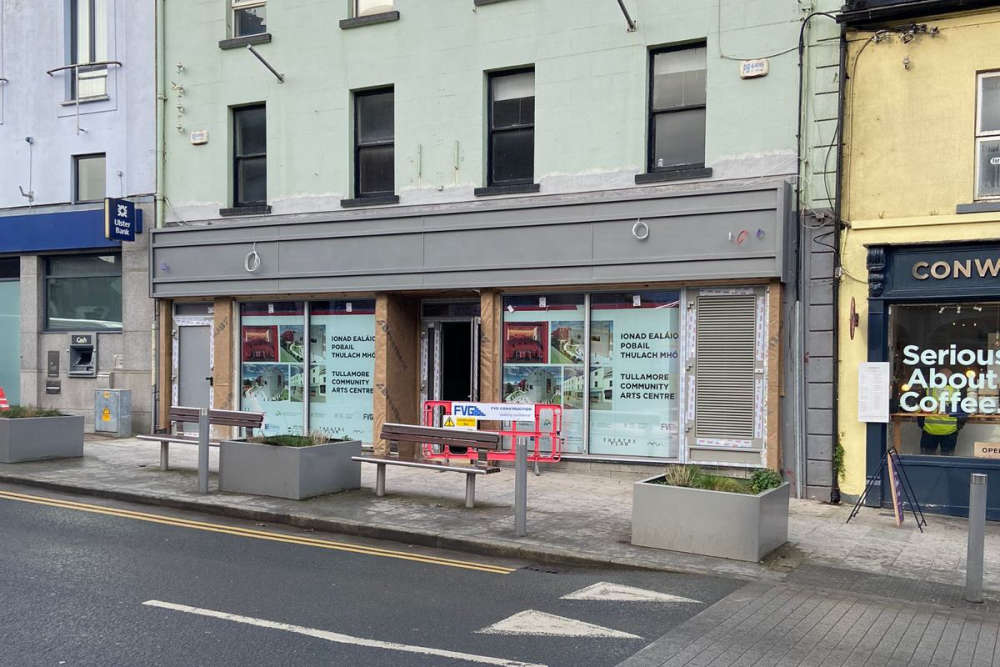 Construction on the brand new centre is expected to be completed this summer.
The board for Tullamore's new Eiscir Arts Centre takes up its role this week.
It comes as construction at the site on High Street is expected to be completed during the summer.
Offaly County Council's Cathaoirleach Declan Harvey is part of the outgoing board and will be on the new board.
The Fianna Fáil councillor says the local authority and CEO Anna Marie Delaney deserve credit for taking on the project, which he says received a lot of flack over the years:
Offaly County Council's Arts Office is also funning workshops to support artists and groups to apply for local authority arts funding.
It comes as 16 groups in were granted just under €13,000 under the Arts Acts Grants Scheme.
The projects, which cover everything from mosaic and drama workshops to stage musical performances and orchestral masterclasses, will receive between €315 and €1,400.
2022 applications are down on 2020, possibly due to the impact of Covid-19.
Director of Services Sharon Kennedy says the local authority wants Arts Acts Grants applications to grow, and €5,000 has been reserved for projects which might emerge during the year.