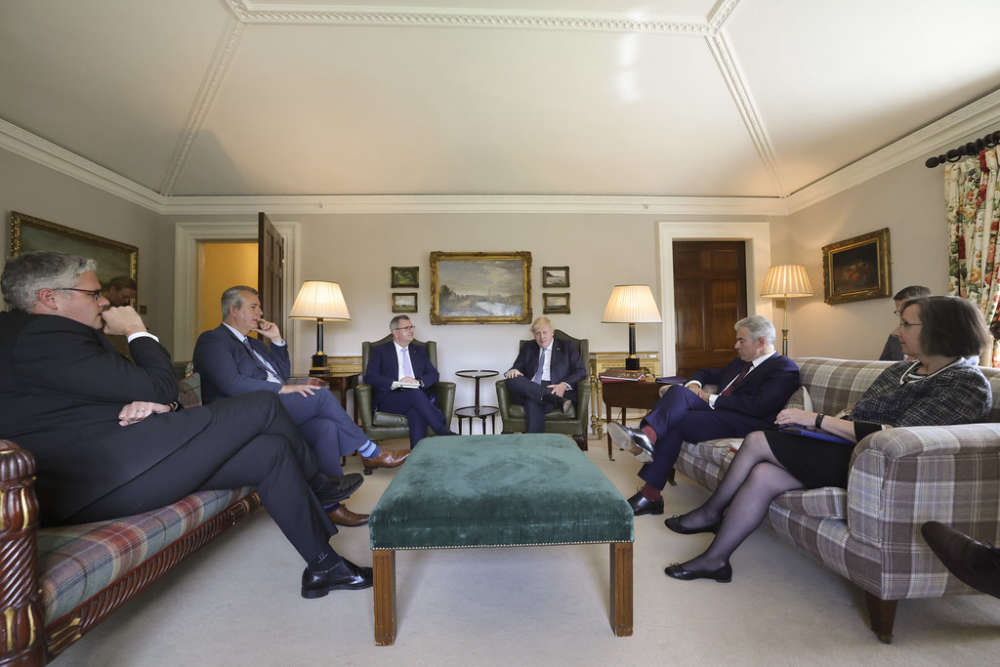 Photo credit: Twitter/@BorisJohnson
The British government is planning to act unilaterally to change the Brexit agreement.
An Irish MEP suggests Boris Johnson's is bluffing in his efforts to have the Northern Ireland Protocol changed.
The British government intends to unilaterally act to change the Brexit agreement, to get the DUP to enter power-sharing in the North.
Fine Gael MEP for Ireland South, Seán Kelly feels the EU bent over backwards to compromise with Britain during the Brexit negotiations.
He doesn't believe the Prime Minister or the Foreign Secretary are even reflecting the will of the people: