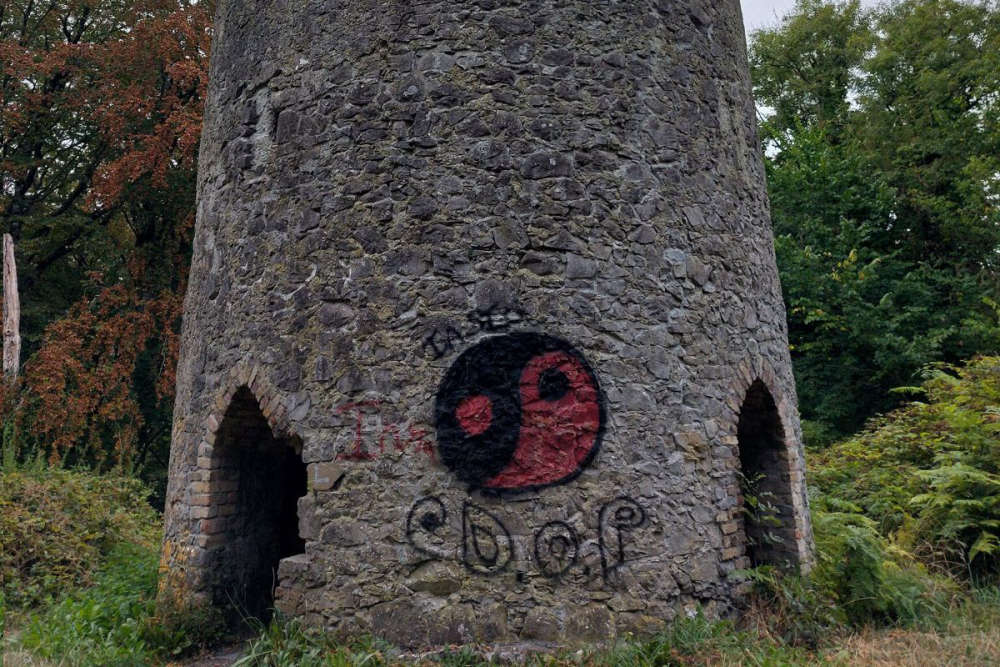 Photo Credit: Twitter @omurchu63
Minister O'Donovan has labelled the acts nothing but 'blatant thuggery.'
The Minister for the Office of Public works has raised his frustrations over vandalism to local monuments.
Patrick O'Donovan says damage to historical landmarks is nothing but 'blatant thuggery and 'criminality.'
There was outrage among the Portarlington community after the locally known 'Spire' at the peak of Corrig Woods was left vandalised.
Speaking in Athlone today, Minister O'Donovan says the 'thugs' that engage in vandalism, ruin amenities for everyone else:
Read More: Midlands Monument Vandalised With Graffiti