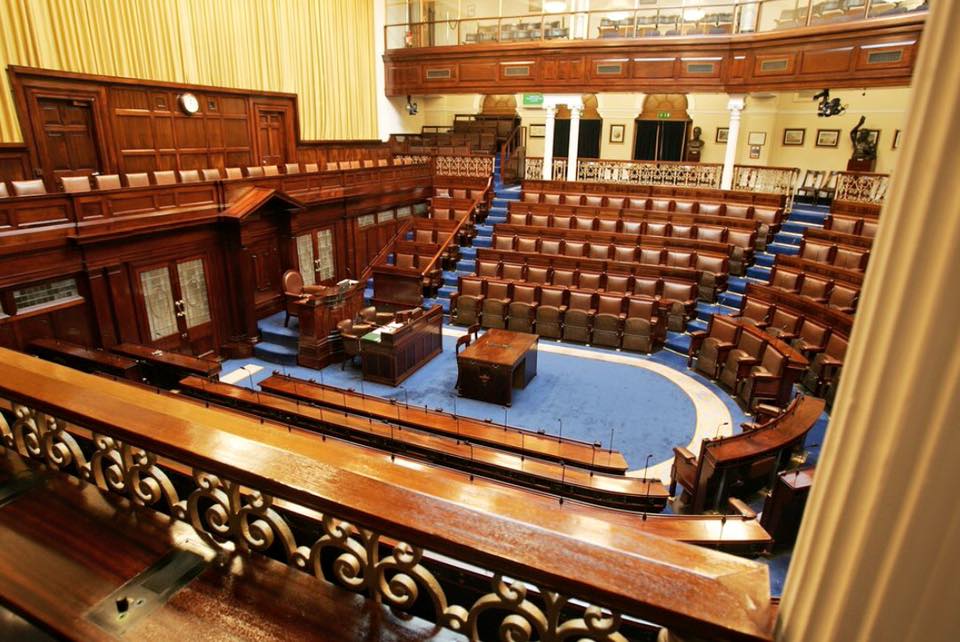 It's after the Heath Minister began to feel unwell earlier today.
The acting chief medical officer has joined the entire cabinet in restricting his movements while Health Minister Stephen Donnelly gets tested for Covid-19.
The Dáil is set to be recalled this evening with junior ministers filling in for their senior colleagues.
The day started with a cabinet meeting to approve the COVID-19 roadmap.
By lunchtime, Health Minister Stephen Donnelly began to feel unwell and started self isolating pending a test for Coronavirus.

The Ceann Comhairle Seán Ó FearghaÍl then suspended the Dáil saying it might not return until next week, while claiming all senior ministers are self isolating:
This came as news to some of those ministers who were still working in their offices.
They have now been told to restrict their movements and work from home this week.
Junior ministers will take their slots in Dáil speaking time and it's due to be recalled this evening.
Meanwhile, the acting chief medical officer Dr. Ronan Glynn has confirmed he's also restricting his movements.
Not quite the day the government imagined for the launch of its nine month COVID road-map
Laois-Offaly Fianna Fáil TD and Junior Minister Seán Fleming says work will continue remotely:
Ministers will still be working over the next few days just from home until Donnelly gets his test result. More a precaution than anything as there isn't a positive test

— Seán Defoe (@SeanDefoe) September 15, 2020
Sinn Féin Leader Mary Lou Mc Donald's wished the ministers well: