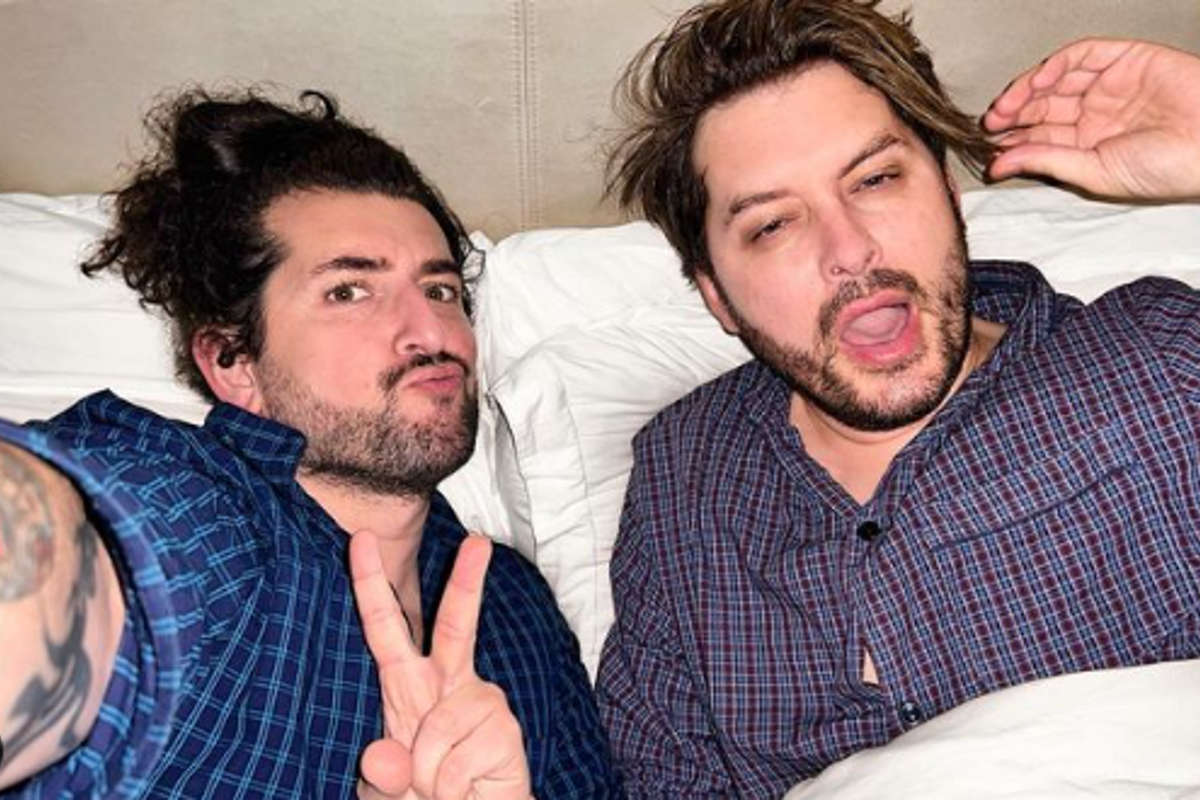 Brian Dowling and Arthur Gourounlian / Photo Credit: Instagram @bprdowling
The former Big Brother winner took to Instagram to share his delight at staying at the popular lodge.
A former Big Brother winner and television presenter has taken a trip to a popular Westmeath hotel.
Brian Dowling and his husband, Dancing With The Stars judge, Arthur Gourounlian, are enjoying a stay at the Wineport Lodge in Glasson.
The celebrity couple also took their daughter Blake for a stroll around the grounds.
He took to Instagram to share his delight during an outdoor bath: